6 Days / 5 Nights / 3 Rounds
3 rounds of golf with prepaid greens fees to include Royal Dublin GC, Portmarnock GC &  The Island GC
Royal Dublin GC, Portmarnock GC & The Island GC
5 nights in single lodging at the 4 Star Clayton Hotel located in center city Dublin and just a short walk from St Stephens Green. You can also walk to dozens of pubs, restaurants and shops in a matter of minutes
5 nights single accommodations
Your suggested daily itinerary would be as follows:
Day 1:   Arrive Dublin, Ireland / Check-in to The Clayton Hotel
Day 2:  Play Portmarnock GC
Day 3:  Play The Island GC
Day 4:  Off day
Day 5: Play Royal Dublin GC
Day 6:  Depart Ireland for home
No transportation is included in this trip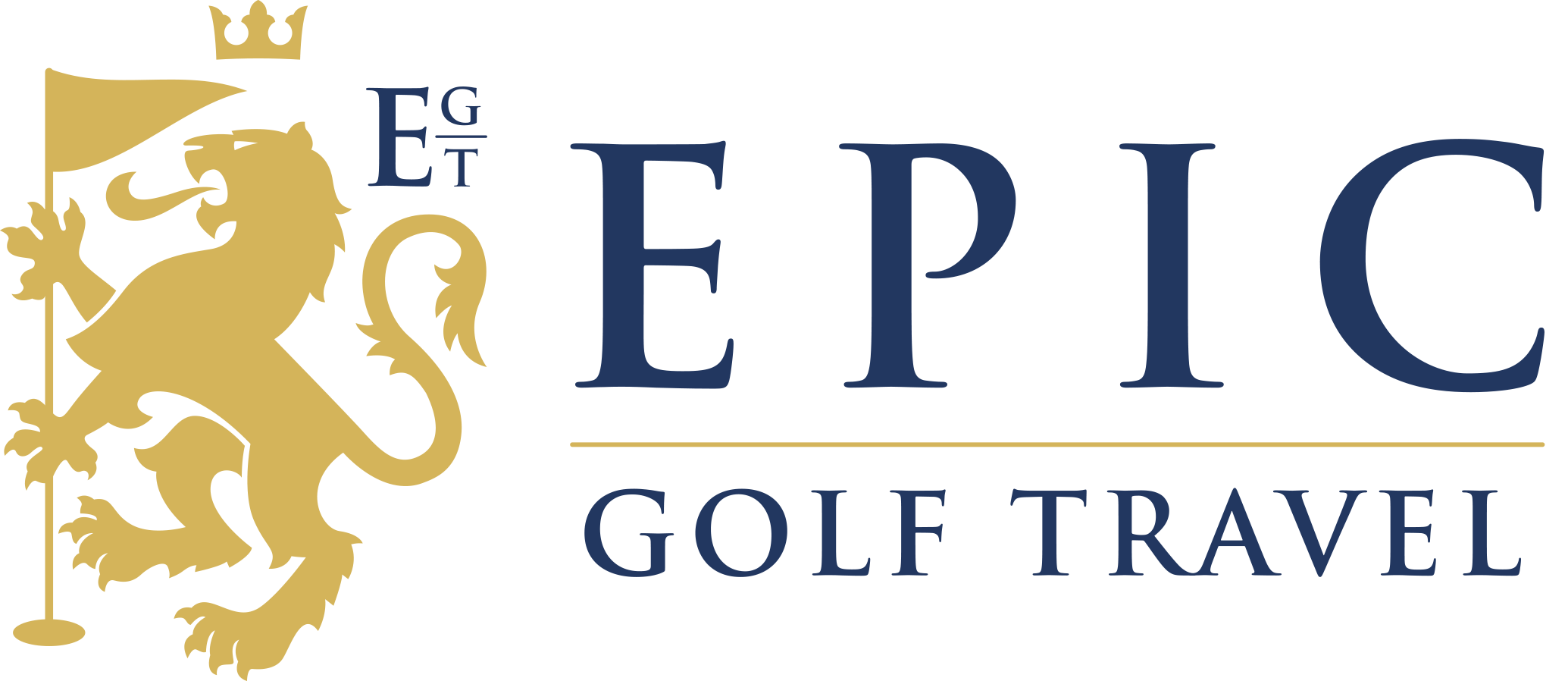 Many thanks for your inquiry! We would love to be the resource for all your golf travel needs and look forward to making this trip as memorable as possible for you.
Epic Golf Travel was founded 25 years ago and our company partners are PGA Professionals who have well over 100 years of golf industry and travel experience. We are members of the International Association of Golf Tour Operators (IAGTO), the leading international golf tourism organization, as well as the American Society of Travel Agents (ASTA) and numerous other travel industry associations.
---
At Epic Golf Travel, our motto, "The Best Golf Vacations on the Planet", is our sincere promise to you to deliver an exceptional golf travel experience... every trip you take and every time you take one.
---
To this end, we spend more hours planning and executing your trip than any other golf tour company in the industry. For those who seek genuine interest in their golf experience and fanatical attention to detail, we believe you'll appreciate our absolute commitment to you and your golf travel plans.
The attached schedule is based on traveling and includes , (see courses below), and numerous other inclusions listed below.
Your golf has you playing total rounds... .
Your lodging has you staying .
Please note our golf tours are individually custom built to suit your specific needs, if you wish to make any changes please let me know and I will be happy to update your trip.
---
Your suggested daily itinerary would be as follows:
Day 1:   Arrive Dublin, Ireland / Check-in to The Green Hotel
Day 2:  Play Royal Dublin Golf Club
Day 3:  Play Portmarnock Golf Club
Day 4: Off day to sightsee
Day 5:  Play The Island Club
Day 6:  Play County Louth Golf Club
Day 7:  Depart Ireland for home
---
Our prices INCLUDE ALL TAXES AND ANY RESORT OR LODGING FEES, there are no hidden costs of any kind.
---
Your monies are 100%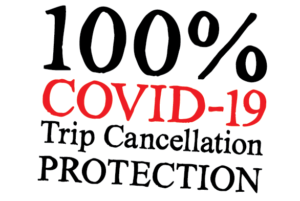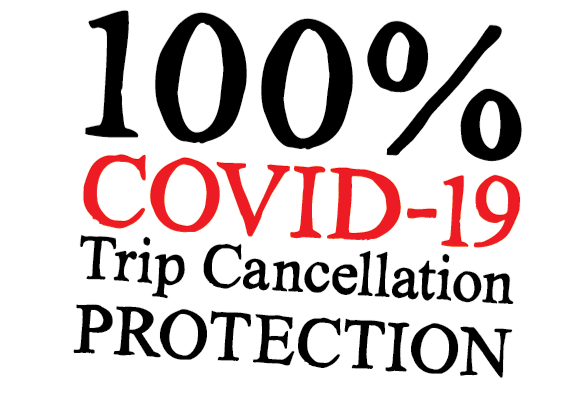 protected from any Coronavirus related issues. Your trip may be rescheduled with no penalty should there be any governmental closures, delays or travel bans specific to COVID-19.
---
To make your deposit, simply click on the "Ready to Book" button contained herein and it will walk you through the process of making your deposit and other payments.
I look forward to your thoughts and please reach out with your questions or comments.
Kind regards,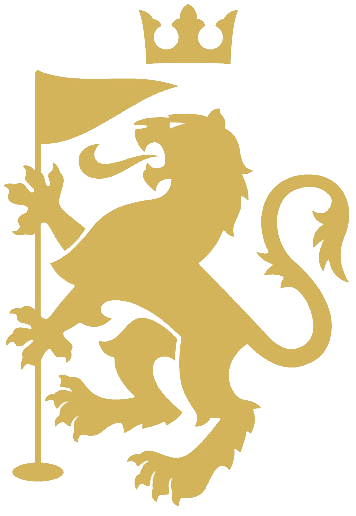 YOUR TRIP SUMMARY

DATES:

# GOLFERS:

DAYS/NIGHTS
ROUNDS:

GOLF:

LODGING:

TRANSPORT:

ITINERARY:

PRICE:

DEPOSIT:

$650.00 USD per person

TERMS:

Your monies are 100% protected from any Coronavirus related issues. Your trip may be rescheduled with no penalty should there be any governmental closures, delays or travel bans specific to COVID-19
In order to secure all aspects of your golf trip a 25% deposit reflected above is required, with an additional 25% payment due 120 days prior to travel. The balance is due 60 days prior to travel.
In order to secure all aspects of your golf trip a 25% deposit reflected above is required, with an additional 25% payment due 120 days prior to travel. The balance is due 60 days prior to travel.
| | |
| --- | --- |
| | |
| | |
| | Full use of all practice facilities at all golf courses |
| | |
| | Destination Travel Pack with useful information on traveling to Ireland and the UK |
| | All Lodging and Golf Course Surcharges & All Taxes |
| | Full Services of Epic Golf Travel Personnel before, during and after your trip including a web portal for individual online deposit and balance payments, arranging all golf, room, caddie and dinner reservations, rental car requests & airport transfer requests |
| | Epic Golf Travel 24/7 Golf Concierge Service |
| | Automatic Membership into our Epic Plus Program |
| | Our Gold Star Service Pledge |
NOT INCLUDED
Airfare
Caddie Fees
Gratuities
Any golf or lodging not listed above
Any food & beverage not listed above
Any trip incidentals
We have real-world experience with each destinations and use our personal journeys to help create your custom trip.
PGA Professionals and travel industry veterans combine for a perfect blend of golf knowledge and expertise.
It's hard work fitting the pieces of your golf trip puzzle together. We make your trip 100% fun by doing it for you.
of our clients would travel with us again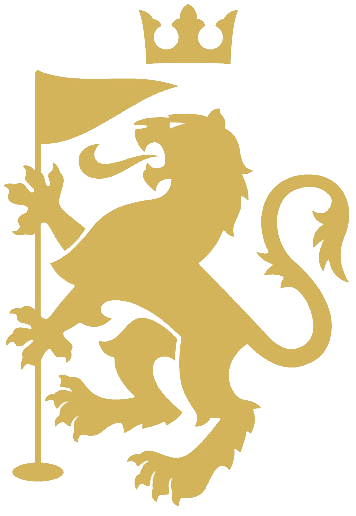 Ranked #27 in Top 100 Golf Courses in Ireland
The Dublin Golf Club, as it was originally called, was founded in 1885. The club moved twice before the course finally came to rest on Bull Island in 1889. Two years later, Queen Victoria granted the club royal patronage. The course was severely damaged during the First World War and was rebuilt by Harry Colt in 1920.
This is a classic traditional out and back links, relatively unusual for an Irish links. The course is fairly flat and narrow with long stretches of out of bounds, and the wind tends to swirl around Dublin Bay, generally making the course play tougher than the yardage would indicate. The greens are outstanding and there are some brutally deep greenside bunkers as well.
Martin Hawtree was engaged in course redevelopment work between 2004-2006 and Royal Dublin has improved as a consequence. Today's championship layout stretches to an impressive 7,269 yards from the tips and has hosted numerous Irish Open Championships, with Seve Ballesteros and Bernhard Langer among the winners here at Royal Dublin.
Ranked #8 in Top 100 Golf Courses in Ireland
The Island Club in Ireland was once on an island. It's now attached to the mainland but it's still an isolated peninsula-like spur of links land, sandwiched between the Irish Sea, the beach of Donabate and the Broadmeadow estuary.
Few people know about The Island Golf Club, despite the fact that the course is over 100 years old and has featured in numerous ranking tables over the years. One leading golf magazine once commented: "The best course in Ireland you have never heard of. Play it and tell no-one."
This is a no-frills golf course. There is nothing artificial, it's simply harmonious and in tune with its surroundings. Some of the most shaggy, rugged and looming sand dunes imaginable provide natural and distinct amphitheaters for many of the holes. In the summer, if you are unfortunate and wayward enough to find the dunes, be careful to avoid trampling on the wild dune flowers.
Ranked #3 in Ireland and #47 in Top 100 Golf Courses in the World
Portmarnock Golf Club is situated on its own sandy peninsula, approximately two miles long and covering some 500 acres. The land belonged to the famous distiller, John Jameson, and from around 1850, the links was used as the Jameson's private golf course. Nine "proper" holes opened for play in October 1894 and, two years later, the course was extended to eighteen holes.
There is nothing man-made about Portmarnock; it's a natural links, and considered to be a very fair golf course. With water on three sides, the course is at the mercy of the wind. Laid out broadly in two loops of nine holes, you are invariably playing in different directions. Measuring just less than 7,500 yards from the back tees, it is a formidable test of golf.
Portmarnock has hosted a number of important tournaments, including 19 Irish Opens, the Canada Cup and the Walker Cup. The closing five holes are especially brutal. Bernard Darwin once commented: "I know of no greater finish in the world than that of the last five holes at Portmarnock".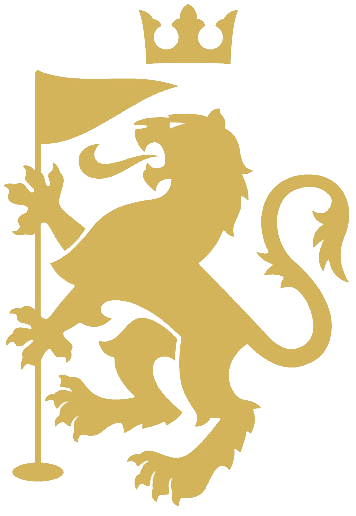 CLAYTON HOTEL BURLINGTON ROAD
Just 30 minutes from Dublin International Airport and a 15-minute stroll to St. Stephen's Green, Clayton Hotel Burlington Road is an ideal location to keep you close to golf, the airport and all of the amazing things to do in Dublin city.
The Hotel is located on Upper Leeson Street, just minutes from the city center in the attractive Southside of Dublin. The location offers easy access to many popular attractions and convenient transport connections to all areas of the city.
The Luas Green Line (tram) stops nearby at Charlemont linking the hotel to St Stephens Green, Dundrum, Sandyford and Cherrywood business parks.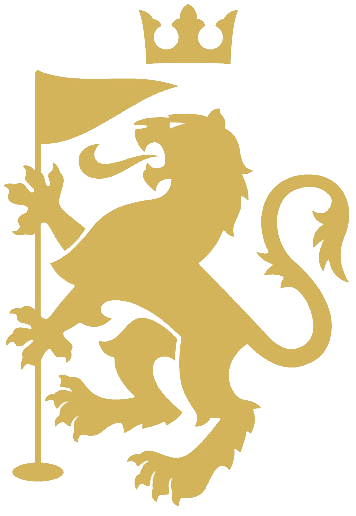 Ireland's largest church and the final resting place of Jonathan Swift, St Patrick's stands on the spot where St Patrick himself reputedly baptized the local Celtic chieftains in the 5th century. Fiction or not, it's a sacred bit of turf upon which this cathedral was built between 1191 and 1270.
As the largest cathedral and one of the most important pilgrimage sites in Ireland, Saint Patrick's has been at the heart of Dublin and Ireland's history and culture for over 800 years.
Built in honour of Ireland's patron saint, Saint Patricks Cathedral stands adjacent to the famous well where tradition has it Saint Patrick baptized converts on his visit to Dublin. The Cathedral is today the National Cathedral of the Church of Ireland and is the largest church in Ireland. The adjacent park is a nice respite in the city if you fancy a coffee or picnic break.
Erected in the early thirteenth century on the site of a Viking settlement, Dublin Castle served for centuries as the headquarters of English, and later British, administration in Ireland. In 1922, following Ireland's independence, Dublin Castle was handed over to the new Irish government.
With over 800 years of Irish memories encapsulated within its walls, this incredible structure has borne witness to some of the most pivotal events in all of the country's history.
Spanning an area of over 11 acres, the Castle stands proudly on the highest ridge in the locality and offers self-guided and guided tours of the grounds, including the Castle's many rooms, gardens and museums such as the Chapel Royal, the Chester Beatty Library, the Garda Museum and the Revenue Museum.
THE GUINNESS STOREHOUSE FACTORY
Located in the heart of St. James' Gate Brewery, the Guinness Storehouse is one of the most popular tourist attractions in all of Ireland. In fact, the interior is designed to look exactly like a pint of Guinness itself and is known to be the largest pint in the world.
A ticket to the Guinness factory (roughly €18) will take you on a tour through seven floors of Irish brewing history, where you will learn all about the Guinness family, as well as how the beloved stout beer is meticulously crafted to perfection. At the end of the tour, you will be dropped off at the Gravity Bar on the 7th floor, where you can enjoy a refreshing pint of Guinness with a 360 degree view of the Dublin skyline.
One of the most famous pubs in Dublin is the Temple Bar, first opened in 1840. Part of its fame is because it offers over 450 different kinds of rare whiskies (Ireland's largest collection).
You can't miss this red building, it looks typically Irish and it is always buzzing. The inside is pretty quirky, with a lot of hanging lamps, the huge whiskey collection and a weird bronze statue of James Joyce. And the crazy atmosphere here makes you want to come in. The only problem comes from its fame, the place is always full and it's usually a challenge to find a place to sit.
A bit like Dublin city itself, Grafton Street presents something of an enigma to visitors. In other major capitals, people gather along grand boulevards to shop, lunch, drink and eat. In Dublin, locals head to Grafton Street, a narrow winding road that's been at the heart of the city's social life for more than a century.
Grafton Street is home to all varieties of shops, both locally owned and national brands. It's also home to countless restaurants, cafes and pubs. And, most famously, Grafton Street is home to the many buskers that entertain visitors with a variety of music, magic and street performances.
Entering from Stephen's Green in the south, Grafton Street meanders by a series of street-level shops, twisting and turning, before sloping down to the broad sweep of College Green and the grand entrance to Trinity College.
On a busy Saturday afternoon it can be hard work negotiating a path from one end of the street to the other, so dense are the crowds strolling about or gathered around the multiple street entertainers.
Dublin's Kilmainham Gaol (prison) held some of the most famous political and military leaders in Irish history such as Robert Emmet, Charles Stewart Parnell, the 1916 Rising leaders and Eamon de Valera.
If for no other reason, Kilmainham Gaol in Dublin would be remarkable for being the biggest unoccupied gaol in these islands. As such, it gives the visitor a dramatic and realistic insight into what is was like to have been confined in one of these forbidding bastions of punishment and correction between 1796 when it opened and 1924 when it closed.
It offers a panoramic insight into some of the most profound, disturbing and inspirational themes of modern Irish history. Leaders of the rebellions of 1798, 1803, 1848, 1867 and 1916 were detained and sometimes executed here. The Gaol also played a role during the harsh Famine times.
THE OLD JAMESON DISTILLERY
Another historical gem is the Old Jameson Distillery, located just off Smithfield Square. This location previously used to be the original site where Jameson whiskey was manufactured and distilled until it stopped production in the early 1970s.
Learn the story of John Jameson and his adventures in whiskey making on a guided tour of the Jameson Distillery. Since his brave first steps into the brewery building in 1780, the Jameson brand has been focused on its founder's ambition to create unforgettable experiences.
A tour of the old distillery will take you through the history and process of creating the refined whiskey, along with the unique opportunity to take part in a comparative whiskey-tasting experience. At the end of the tour, you will be given an exclusive Whiskey Taster Certificate to officially certify your knowledge in traditional Irish whiskey.
SEASIDE VILLAGE OF MALAHIDE
The town of Malahide is situated just outside of Dublin city proper and is surrounded by countryside, the broad meadow estuary and the Irish Sea. The town has won numerous Irish Tidy Towns Awards and is a modern village with a traditional Irish feel. It is just a few minutes car ride from the Portmarnock Hotel & Golf Links.
This picturesque seaside village enjoys a blend of contemporary chic and old-school Irish charm, earning itself a reputation as a seriously upmarket and cosmopolitan coastal village.
Malahide has acquired a reputation as the gourmet capital of the East Coast of Ireland and the village boasts a wide array of retail destinations and services including fashion boutiques, hair and beauty salons, florists, restaurants, cafes and two small shopping centers.
Malahide's substantial marina is accessible from an attractive promenade, beginning at Village Green. Walking in the opposite direction will take you to Malahide's long, sandy beach.
COMMITTED TO THE PERFECT TRIP
We've traveled the world playing golf.  We think just like you do, making us the perfect golf planning partner.
We offer the finest resorts and golf courses in the world and customize each and every trip.
Our partners have been providing the highest level of service to their golf clientele for decades.
You deserve a trip that is planned and executed perfectly, providing you with memories that last a lifetime.
CLUB SHIPPING WITH SHIP STICKS
SAVE 10% OR MORE...
Stop waiting in long lines and wasting precious time at baggage claim and start traveling hassle-free with Ship Sticks. The most convenient and affordable door-to-door shipping service for your golf clubs and luggage. You can ship your clubs in your travel bag, hard case, or a box straight to wherever you're staying or playing. Unlike the airlines, Ship Sticks provides complimentary insurance and stands by their service with an on-time guarantee. You can even save on your car rental costs by traveling light.
To get started, click on Ship Now and fill out the online form. Once you've placed your order you will receive detailed instructions on how to package up your clubs for shipping, including a link to track your clubs in real-time.
In order to secure all aspects of your golf trip a deposit reflected above is required, with the balance due 60 days prior to travel.