October 28, 2024 - November 1, 2024
5 Days / 4 Nights / 4 Rounds
$3,399.00 USD pp / Single Supplement $1,190.00 USD pp
4 rounds of golf with prepaid greens fees
Streamsong Black, Streamsong Blue, Streamsong Red & The Chain, the resort's new par 3 course
4 nights in Sunrise King Guest Rooms at Streamsong Resort (1 couple per room)
Your daily itinerary would be as follows:
Oct 28th:  Arrive / Check-in to Streamsong Resort / Practice, play the putting course or relax
Oct 29th:  Play Streamsong Black
Oct 30th:  AM: Play Streamsong Red / PM: Play the par 3 "Chain" course
Oct 31st:    Play Streamsong Blue
Nov 1st:     Depart Streamsong for home
Transportation to and from Streamsong Resort and Orlando International Airport (MCO) is included. Transportation once at Streamsong Resort to and from the golf courses, lodging and restaurants is included and provided by the resort.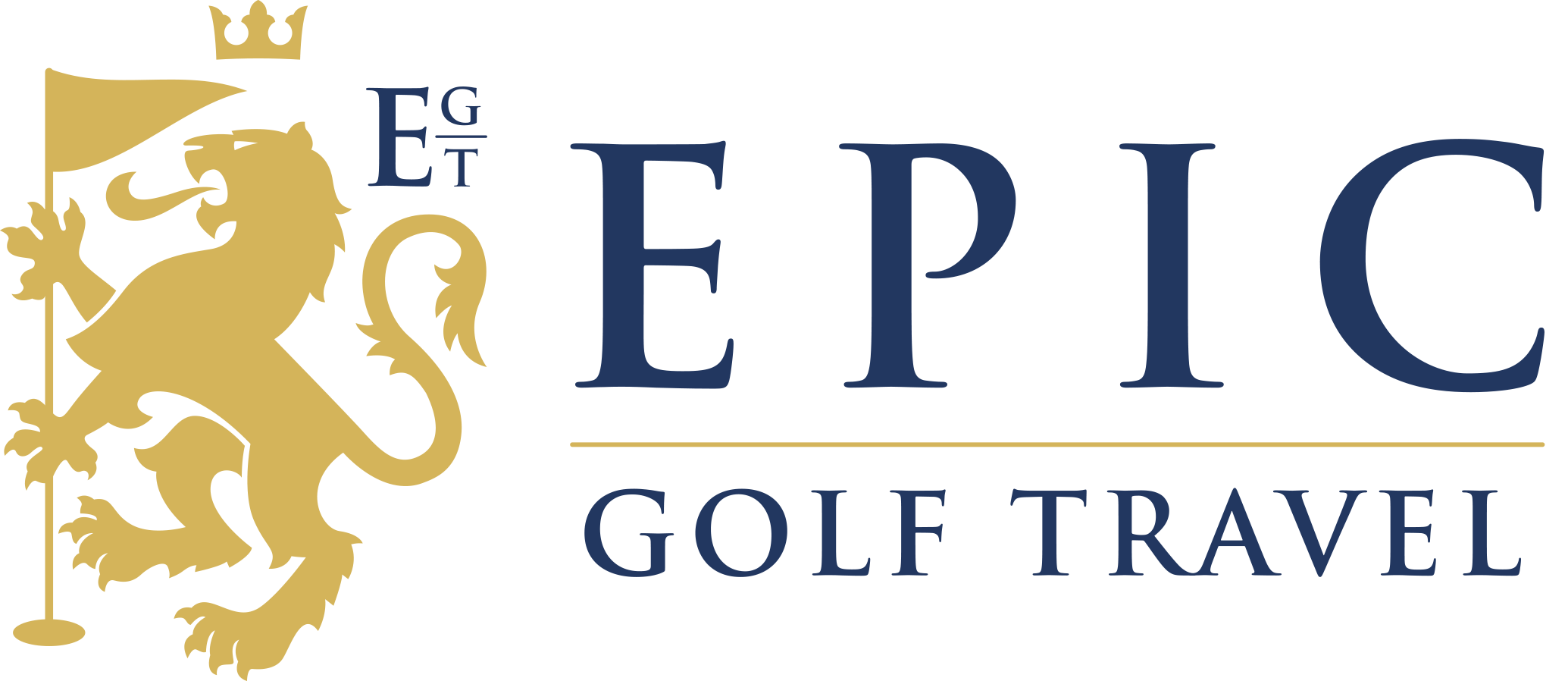 Many thanks for your inquiry! We would love to be the resource for all your golf travel needs and look forward to making this trip as memorable as possible for you.
Epic Golf Travel was founded 25 years ago and our company partners are PGA Professionals who have well over 100 years of golf industry and travel experience. We are members of the International Association of Golf Tour Operators (IAGTO), the leading international golf tourism organization, as well as the American Society of Travel Agents (ASTA) and numerous other travel industry associations.
---
At Epic Golf Travel, our motto, "The Best Golf Vacations on the Planet", is our sincere promise to you to deliver an exceptional golf travel experience... every trip you take and every time you take one.
---
To this end, we spend more hours planning and executing your trip than any other golf tour company in the industry. For those who seek genuine interest in their golf experience and fanatical attention to detail, we believe you'll appreciate our absolute commitment to you and your golf travel plans.
The attached schedule is based on traveling and includes , (see courses below), transportation to and from Streamsong and the Orlando International Airport and numerous other inclusions listed below.
Your golf has you playing total rounds... .
Your lodging has you staying .
A trip to Streamsong Resort also includes complementary play on their short course, The Roundabout, a fun 7 hole experience with holes ranging from 65 yards to 150 yards. Your stay also includes complementary play on The Gauntlet, their 1.2 acre, 18 hole undulating putting course. More information on both your lodging and golf courses may be found below.
Please note our golf tours are individually custom built to suit your specific needs, if you wish to make any changes please let me know and I will be happy to update your trip.
---
Your daily golf itinerary would be as follows (dates in March are flexible):
3/27:   Arrive / Play Streamsong Red / Check-in to Streamsong Resort
3/28:  AM: Play Streamsong Black / PM: Play the Par 3 Roundabout Course
3/29:   Am: Play Streamsong Blue / PM: Play Streamsong Black
3/30:  Play Streamsong Red / Challenge the Gauntlet Putting Course
3/31:  Play Streamsong Blue / Depart Streamsong for home
---
Our prices INCLUDE ALL TAXES AND ANY RESORT OR LODGING FEES, there are no hidden costs of any kind.
---
To make your deposit, simply click on the "Ready to Book" button contained herein and it will walk you through the process of making your deposit and other payments.
I look forward to your thoughts and please reach out with your questions or comments.
Kind regards,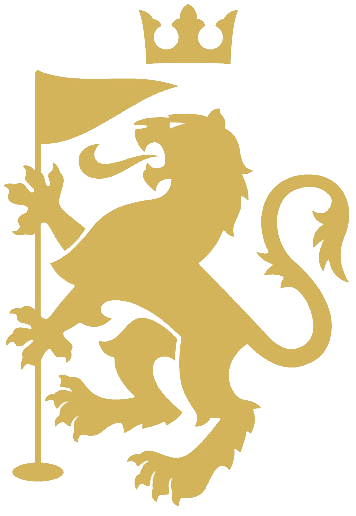 YOUR TRIP SUMMARY

DATES:

# GOLFERS:

DAYS/NIGHTS
ROUNDS:

GOLF:

LODGING:

TRANSPORT:

ITINERARY:

PRICE:

DEPOSIT:

$950.00 USD per person

TERMS:

Deposit due at booking. Balance of trip due by May 1, 2024.

By making your deposit payment and/or any future balance payments for this trip, you acknowledge you have read and agree to our Terms & Conditions, including the non-refundable deposit & balance payment policy
In order to secure all aspects of your golf trip the deposit reflected above is required, with the balance due May 1, 2024
In order to secure all aspects of your golf trip the deposit reflected above is required, with the balance due May 1, 2024
| | |
| --- | --- |
| | |
| | |
| | Full use of all practice facilities at all golf courses |
| | Complementary play on The Roundabout, the resort's par 3 short course |
| | Complementary play on The Gauntlet, the resort's 1.2 acre undulating 18 hole putting course |
| | |
| | All Lodging and Golf Course Surcharges & All Taxes |
| | Full Services of Epic Golf Travel Personnel before, during and after your trip including a web portal for individual online deposit and balance payments, arranging all golf, room, caddie and dinner reservations, rental car requests & airport transfer requests |
| | Epic Golf Travel 24/7 Golf Concierge Service |
| | Automatic Membership into our Epic Plus Program |
| | Our Gold Star Service Pledge |
Each golfer may make their deposit payments individually
NOT INCLUDED
Airfare
Caddie Fees
Gratuities
Any golf or lodging not listed above
Any food & beverage not listed above
Any trip incidentals
We have real-world experience with each destinations and use our personal journeys to help create your custom trip.
PGA Professionals and travel industry veterans combine for a perfect blend of golf knowledge and expertise.
It's hard work fitting the pieces of your golf trip puzzle together. We make your trip 100% fun by doing it for you.
of our clients would travel with us again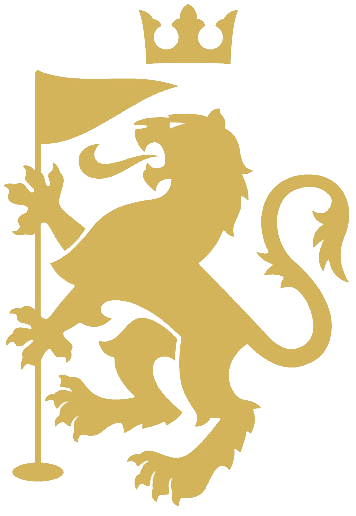 Marvel at stunning panoramic views and vast landscapes of impressive elevation rolls, tumbles and ridges. Streamsong Black, brought to life by renowned designer Gil Hanse, offers golfers the opportunity to play a premium course that rivals the greatest golf venues in the world.
The Black is nationally ranked and was named Golf Digest's Best New Public Course of 2018. It sits a mile south of the resort's Red and Blue Courses, with its own clubhouse and its own personality.
Reshaped from a decades-old phosphate strip mine that lacked tall spoil mounds, Hanse provided strategic character by building a hidden punchbowl green at nine, dual putting surfaces at 13, incorporating a meandering creek on the par-5 fourth and a lagoon cove to guard the 18th green.
Both the putting surfaces and the chipping areas surrounding them were grassed in MiniVerde, and today both are mowed at a single height, resulting in the biggest, most complex greens found on the national ranking. One Streamsong insider calls the Black greens "polarizing;" we call them tremendous fun.
"This is such a good piece of land for golf. The variety of contours created by the mining process is unique for a project in Florida—or anywhere in the Southeast."

— Tom Doak, Renaissance Golf Design
With its multiple elevation changes, fairways navigating wild grasses and deep-water ponds, and huge bunkers that roll off of towering sand dunes, Streamsong Blue seems designed by discovery rather than by intention. Created by architect Tom Doak—who already has four designs ranked among the top 100 in the world—Streamsong Blue is equally destined for golfing greatness. It features spectacular terrain, with rises and falls in elevation, and contours that undulate.
The Blue starts dramatically, with the back tee on hole one atop a 75-foot sand dune. It has more water carries off the tee than the Red, and it's also a bit more compact, since it sits in the center with the Red Course looping around its outside edges. The Blue definitely has the bolder set of greens, some with massive shelves and dips.
Simply put, Streamsong Red is like nothing you've ever played. Designed by the legendary team of Bill Coore and Ben Crenshaw—architects of five designs in the Top 100 in the United States—Streamsong Red is an 18-hole masterpiece. The course winds through decades-old sand dunes, lakes, and natural bunkers and is spectacular.
The Red was built from sand spoils created by a massive phosphate strip mine, with some piles forming dunes reaching 75 feet into the air. The Red has a wonderful mix of bump-and-run links holes and target-like water holes. Some greens are perched like those at Pinehurst, others are massive with multi-levels like those at St. Andrews. The Bermuda turf is firm and bouncy, and while the routing is sprawling, it's easily walkable.
With its striking landforms, expansive lakes, rolling terrain and stretches of open savannah, Streamsong Red brings drama and strategy into play on each spectacular hole.
The team from Coore and Crenshaw Design have created another masterpiece on a 36 acre site at Streamsong, taking advantage of every opportunity to showcase the impressive elevation changes and live oak groves, water features, and sandscapes throughout the property. The 3,000 yard walking layout now includes 19 holes, ranging from 109 to over 293 yards.
The Chain is designed to dial up the fun factor for Streamsong guests, with match play and walking at the heart of the experience. The course includes a six hole loop that plays around a grove of Oaks with holes that vary in length from 110 – 153 yards.  From the six hole loop, guests venture into the 13 hole loop where holes measure up to 293 yards and you may experience forced carries, depending on the tees you choose.
STREAMSONG ROUNDABOUT SHORT COURSE
The Roundabout is fun and friendly 7 hole short course and practice area located at Streamsong Black adjacent to the practice facility.
Complimentary for resort guests and great way to get acquainted with the style of golf you'll play at Streamsong, at the Roundabout the resort provides tee stakes and you decide the general area from which to tee off.
Numbered flags show you the way throughout the course with holes that play as short as 65 yards and as much as 150 yards on any given day. Make up your own game, play closest to the pin, or have fun working on your game before or after your next round.
STREAMSONG GAUNTLET PUTTING COURSE
The Gauntlet is the ultimate in post round entertainment located just steps from the Black Clubhouse.
The 1.2 acre putting course is set up with 18 different holes each day to test your putting skills over the undulations, peaks and valleys of the course, providing a fun and entertaining way to end your day.
The Glove bar at the Gauntlet is the perfect stop during your putting match to get your favorite cocktails and specialty beers.
The Gauntlet is available to resort guests and public golfers on a first come first served basis and may also be rented exclusively for private events.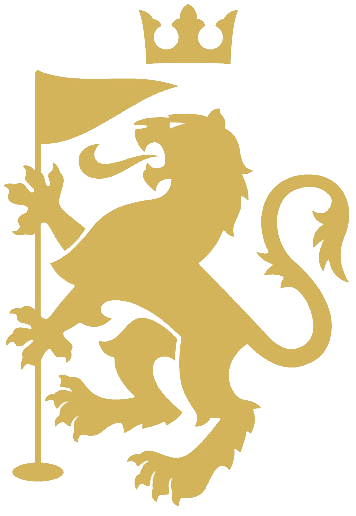 STREAMSONG LODGE & HOTEL
The Lodge features 228 guest rooms and suites, four casual and fine dining restaurants, multiple bars, a grotto-style full-service spa, fitness center and outdoor lakeside pool, as well as a quiet loft/lounge area and even retail stores and outfitters.
Stunningly situated with lakes on its sunrise and sunset sides to take full advantage of its unique setting, Streamsong has scenic observation areas without city lights to hinder the starlight views, especially from the rooftop lounge.
Streamsong's guestrooms and suites feature floor-to-ceiling glass with custom louvers and hardware to control light, and the majority of rooms have spectacular water views that extend to the natural Florida horizon. Queen- and king-size beds with sumptuous linens, plush robes, and boutique amenities ensures that no detail is overlooked.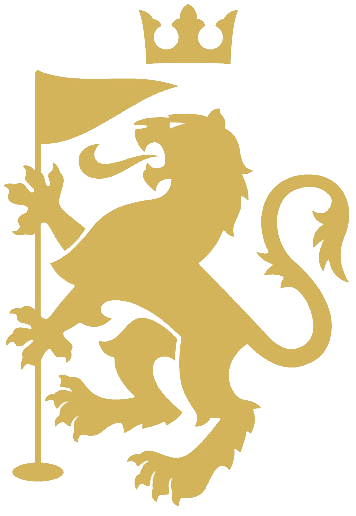 Our coach vehicles are ideal for larger group's seeking comfortable and safe transfers. There are ample leather seats with plenty of leg room. The luxurious interiors provides the perfect setting to travel in comfort and style.
The coach can serve up to 16 passengers and features 16 large full leather reclining seats, air conditioning, a cooler and DVD player.
Vehicle appearance and amenities may be different than the information provided herein. Vehicle size, amenities and style will depend on the time of year the trip is confirmed and deposits are paid and availability of vehicles with transportation companies.
COMMITTED TO THE PERFECT TRIP
We've traveled the world playing golf.  We think just like you do, making us the perfect golf planning partner.
We offer the finest resorts and golf courses in the world and customize each and every trip.
Our partners have been providing the highest level of service to their golf clientele for decades.
You deserve a trip that is planned and executed perfectly, providing you with memories that last a lifetime.
CLUB SHIPPING WITH SHIP STICKS
SAVE 10% OR MORE...
Stop waiting in long lines and wasting precious time at baggage claim and start traveling hassle-free with Ship Sticks. The most convenient and affordable door-to-door shipping service for your golf clubs and luggage. You can ship your clubs in your travel bag, hard case, or a box straight to wherever you're staying or playing. Unlike the airlines, Ship Sticks provides complimentary insurance and stands by their service with an on-time guarantee. You can even save on your car rental costs by traveling light.
To get started, click on Ship Now and fill out the online form. Once you've placed your order you will receive detailed instructions on how to package up your clubs for shipping, including a link to track your clubs in real-time.
In order to secure all aspects of your golf trip a deposit reflected above is required, with the balance due May 1, 2024