July 12, 2023 - July 14, 2023
3 Days / 2 Nights / 3 Rounds
1 Golfer and 1 Non-Golfer
3 rounds of golf with prepaid greens fees
The Open Championship golf course... Royal Portrush and 2 of the Top 10 Golf Courses in Northern Ireland... Portstewart Strand GC and Castlerock GC
2 nights lodging at the 3 star Portrush Atlantic Hotel located in Portrush, Northern Ireland. More information on your lodging and golf courses may be found below
Your suggested daily itinerary would be as follows:
7/12:  Arrive Ireland / Play Portstewart GC / Check-in to the Portrush Atlantic Hotel
7/13:  AM: Play Play Royal Portrush GC / PM: Play Castlerock GC
7/14:  Depart Ireland for home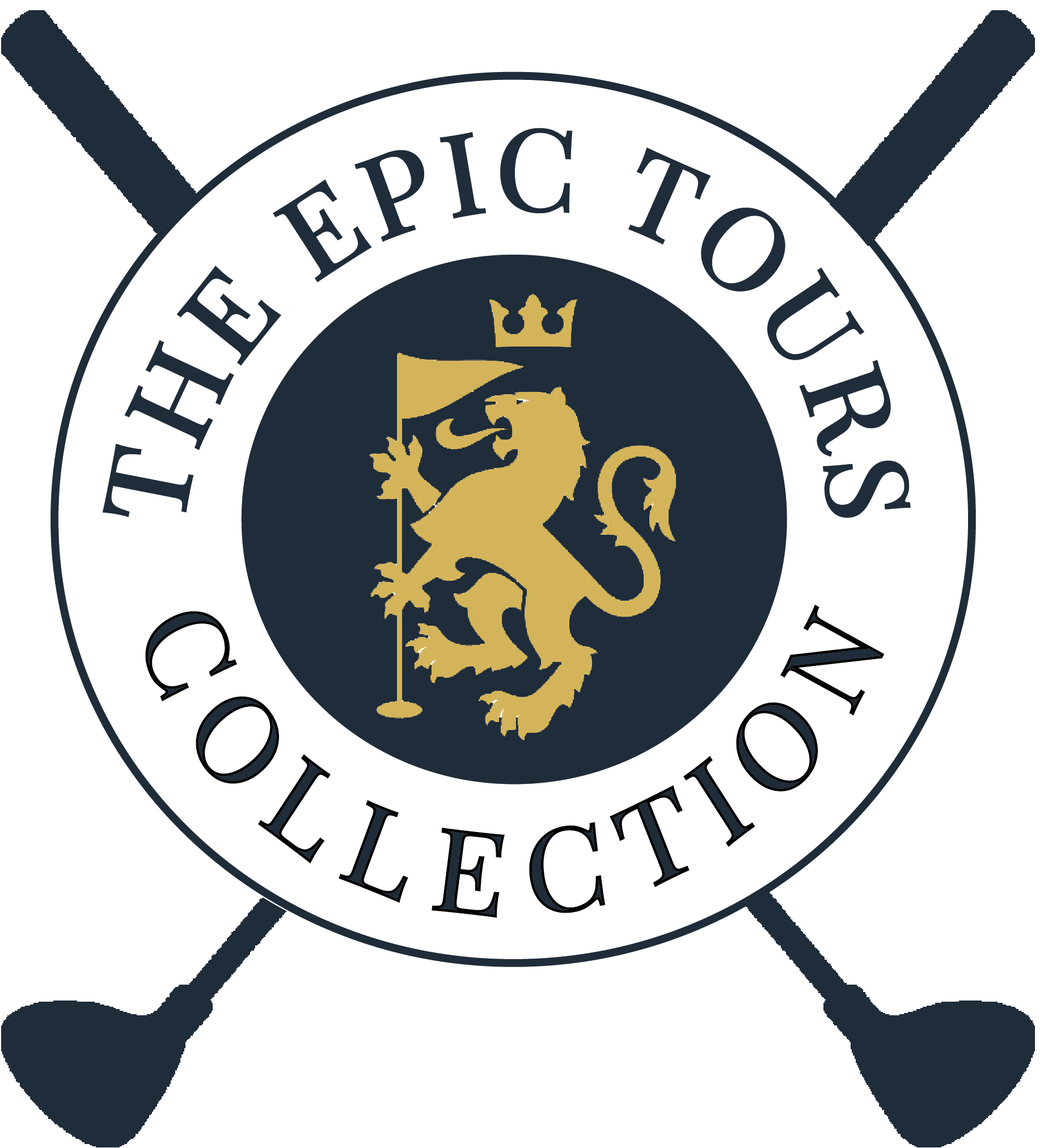 Hi James,
Many thanks for your inquiry, we would love to be your resource for all your golf travel needs!
Epic Golf Travel was founded 25 years ago and our company partners are PGA Professionals who have well over 100 years of golf industry and travel experience. We are members of the International Association of Golf Tour Operators (IAGTO), the leading international golf tourism organization, as well as the American Society of Travel Agents (ASTA) and numerous other travel industry associations.
---
At Epic Golf Travel, our motto, "The Best Golf Vacations on the Planet", is our sincere promise to you to deliver an exceptional golf travel experience... every trip you take and every time you take one.
---
To this end, we spend more hours planning and executing your trip than any other golf tour company in the industry. For those who seek genuine interest in their golf experience and fanatical attention to detail, we believe you'll appreciate our absolute commitment to you and your golf travel plans.
The attached schedule is based on traveling and includes , (see courses below), a full Irish breakfast each morning and numerous other inclusions listed below.
Your golf has you playing total rounds... .
Your lodging has you staying .
---
Your daily itinerary will be as follows:
May 20th:  Arrive Ireland. Check-in to the Slieve Donard Hotel
May 21st:    Play Ardglass GC / 12:00pm
May 22nd: Play Play Royal County Down GC / 10:36am
May 23rd:  Play Play Royal Portrush GC / 2:30pm / Overnight Bayview Hotel
May 24th:  Play Portstewart GC / 1:20pm
May 25th:  Play Castlerock GC / 9:40am
May 26th:  Depart Ireland for home
---
Our prices INCLUDE ALL TAXES AND ANY RESORT OR LODGING FEES, there are no hidden costs of any kind.
---
Your monies are 100%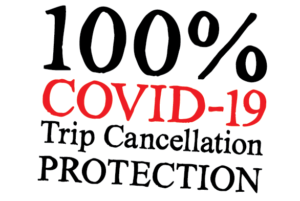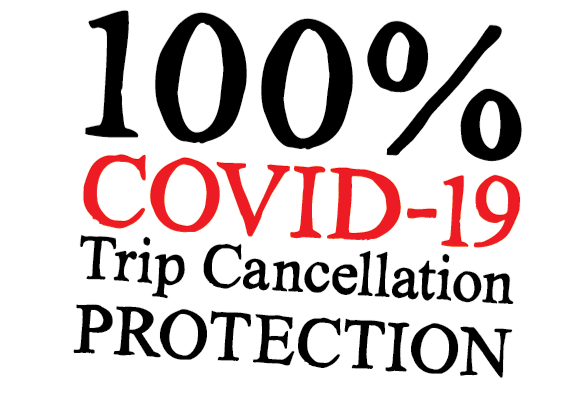 protected from any Coronavirus related issues. Your trip may be rescheduled with no penalty should there be any governmental closures, delays or travel bans specific to COVID-19.
---
Please call or email with any questions, comments or to reserve your spot. I look forward to speaking to you about this amazing trip!
Kind regards,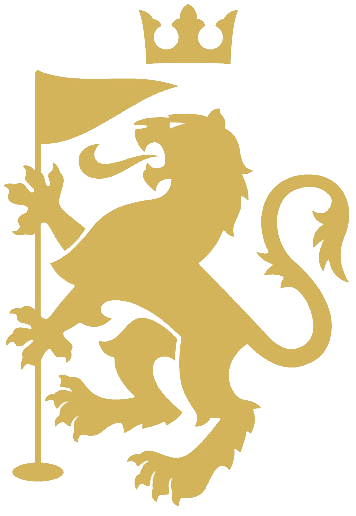 YOUR TRIP SUMMARY

DATES:

# GOLFERS:

DAYS/NIGHTS
ROUNDS:

GOLF:

LODGING:

TRANSPORT:

ITINERARY:

PRICE:

DEPOSIT:

Payment is due in full as the trip is inside 60 days of arrival

TERMS:

Your monies are 100% protected from any Coronavirus related issues. Your trip may be rescheduled with no penalty should there be any governmental closures, delays or travel bans specific to COVID-19
In order to secure all aspects of your golf trip a 25% deposit reflected above is required, with an additional 25% payment due 120 days prior to travel. The balance is due 60 days prior to travel.
In order to secure all aspects of your golf trip a 25% deposit reflected above is required, with an additional 25% payment due 120 days prior to travel. The balance is due 60 days prior to travel.
| | |
| --- | --- |
| | |
| | |
| | Full use of all practice facilities at all golf courses |
| | |
| | A full Irish breakfast is included each morning |
| | Destination Travel Pack with useful information on traveling to Ireland and the UK |
| | All Lodging and Golf Course Surcharges & All Taxes |
| | Full Services of Epic Golf Travel Personnel before, during and after your trip including a web portal for individual online deposit and balance payments, arranging all golf, room, caddie and dinner reservations, rental car requests & airport transfer requests |
| | Epic Golf Travel 24/7 Golf Concierge Service |
| | Automatic Membership into our Epic Plus Program |
| | Our Gold Star Service Pledge |
NOT INCLUDED
Airfare
Caddie Fees
Gratuities
Any golf or lodging not listed above
Any food & beverage not listed above
Any trip incidentals
We have real-world experience with each destinations and use our personal journeys to help create your custom trip.
PGA Professionals and travel industry veterans combine for a perfect blend of golf knowledge and expertise.
It's hard work fitting the pieces of your golf trip puzzle together. We make your trip 100% fun by doing it for you.
of our clients would travel with us again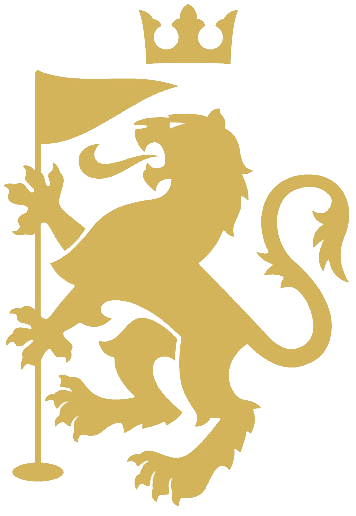 Ranked #11 in Top 100 Golf Courses in The World
Royal Portrush is a classic seaside links, located in a breathtaking setting on the north Antrim coastline, blessed with magnificent ocean views. On a clear day (from the 3rd tee) you can see the Paps of Jura and the island of Islay.
Royal Portrush is ruggedly beautiful and has one of the most dramatic entranceways to any course in the world. As you wind your way towards the course along the coastal road, the crumpled, undulating links land suddenly appears in front of you, flags fluttering in the breeze, views of the challenge that awaits in plain sight.
The Championship course, called The Dunluce Links, is named after the ruined Dunluce castle that overlooks the course. It was the venue for the first professional golf tournament in Ireland in 1895. The Open Championship has been held outside of Scotland and England only twice; in 1951 when Max Faulkner triumphed and again in 2019 when Shane Lowry took home the Claret Jug.
Ranked #3 in Top 100 Golf Courses in Northern Ireland
Portstewart Golf Club was founded in 1894, with the championship Strand course being updated in the early 90's by adding new holes that run directly through three story sand dunes. The course is an exhilarating test, set amidst imposing, gigantic sand dunes with panoramic views across the Atlantic and to the Inishowen Peninsula beyond. It is also incredibly challenging, with one of the best opening nine holes in golf.
The front nine is carved out of some the largest dunes you will have ever seen. Each hole is a spectacular experience through an amphitheater of sand. The dunes frame the holes beautifully and consistently dare you to hit heroic shots. The 1st is an absolute stunner, a downhill 425-yard par four through the dunes. And the stunning holes keep coming... especially memorable are two of the new par threes, the 3rd and the 6th. The 3rd measures 207 yards, while the 6th, measures a mere 140 yards with a plateau green.
The back nine is somewhat flatter and meanders down the river, offering some great holes, with the 11th and new look 14th both worth a mention. A golfing trip to Northern Ireland would not be complete without a round at Portstewart on the Strand course.
Ranked #5 in Top 100 Golf Courses in Northern Ireland
Castlerock is a seaside village, located on the Irsh Causeway Coast. Castlerock Golf Club was founded in 1901, originally as a nine-hole layout before being extended to 18 holes and having final modifications made by Harry Colt in 1925. Living in the shadow of its famous neighbors, Portstewart and Royal Portrush, Castlerock Golf Club is every bit as good, and should not disappoint. This is one of the toughest links courses around, with some fantastic holes.
The entire course lies squarely between the railway line and the river and sea. Many holes meander through inviting dunes, but equally many occupy less rolling ground inland.
Castlerock also has a 9-hole course called the Bann which is routed through majestic sand dunes. The layout is similar to the main Mussenden course, and the par five 5th is considered to be one of the most scenic holes in Irish golf. We recommend 27 holes when you visit to take advantage of all the Castlerock has to offer.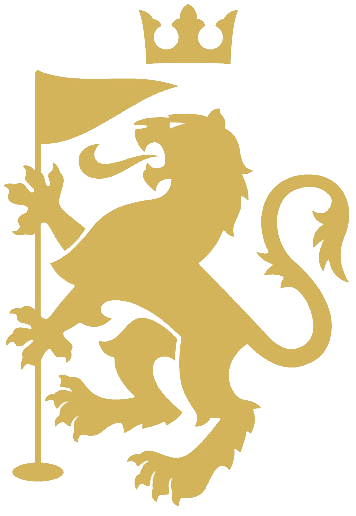 Overlooking the Atlantic Ocean, Portrush Atlantic Hotel is a 5-minute drive from the famous Royal Portrush Golf Club.
The bright and airy guest rooms each have a seating area and a modern bathrooms. All rooms have a TV and tea/coffee making facilities. Bathrooms include shower/tub combinations with deep soaking bathtubs, complimentary toiletries, and hair dryers. Guests can surf the web using the complimentary wireless Internet access. Housekeeping is provided daily.
The hotel's Counties Restaurant serves an international menu in elegant surroundings. Counties Cafe offers light meals and fresh coffees, and the bar serves a range of classic cocktails and bottled beers.
Portrush Atlantic Hotel is just a 5-minute walk from the seafront and Portrush Harbor. The Blue Flag Whiterocks Beach is a 10-minute stroll away.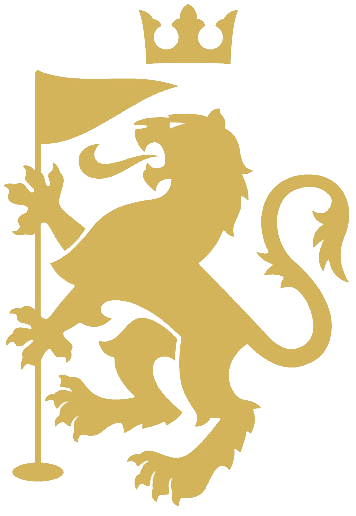 Scenic, dramatic and inspiring, the Causeway Coastal Route is a constant feature of global top tens and top fives when it comes to visitor experiences and bucket lists. Around every corner of this spectacular winding route you'll find thrills and adventure, as well as peaceful retreats. The variety along the coastal route means there's something for everyone and a multitude of ways you can see it.
The route runs north along the coast from Belfast and includes sweeping views of the sea, multiple castles, lighthouses, waterfalls, cliff walks, Game of Thrones locations, suspension bridges, tunnels, river gorges and the famous Carrick-a-Rede Rope Bridge.
You'll head north along the east coast of Northern Ireland and then past Royal Portrush Golf Club and across the top northern coast of the country. This is perhaps one of the most inspiring and beautiful drives in the world.
Bushmills Distillery is the oldest licensed whiskey distillery in the world, having been founded in 1608.
Bushmills is named for the mills that made the barley and the River Bush, which to this day remains the water source to cut their whiskey to proof.
Bushmills is more than just a whiskey, it's the local village, where family, friends and neighbors work side by side at the distillery. As their saying goes, "without the village there would be no whiskey, and without the whiskey there would be no village".
Bushmills is one of the few Irish distilleries to use only malted barley in it's spirits. When only malted barley is used in distillation, and made at a single distillery, you have the very definition of "single malt" whiskey, which is the hallmark of Bushmills whiskey
Tours of the distillery are offered 7 days a week, 12 months of the year. They offer both tours and tasting experiences.
Opened in 2012, Titanic Belfast is an award-winning attraction at Belfast's Harland and Wolff shipyard where the RMS Titanic was assembled and launched in 1912. Few vessels in the history of the world pique people's interest like this ill-fated passenger liner, and the nine galleries here recount the history of this ship and its fleet-mates HMHS Britannic and RMS Olympic.
These galleries are immersive and interactive, plunging you into all the activity of early-20th-century Belfast's dockyards, and then the opulence of the Titanic's reconstructed cabins and famous stairway.
The building, with textured cladding and profile resembling ships bows is constructed around an enormous atrium, as is intended to have a "Guggenheim" effect on Belfast as a tourism magnet.
Ruins don't come more beautiful than this 16th-century cliff-top castle in northern County Antrim next to Royal Portrush GC.
On a sheer basalt outcrop, Dunluce Castle was raised by the McQuillans, and then taken over by the MacDonnells who took control after winning two battles between the clans in the 1500s.
The MacDonnells continue to own the property today, but abandoned the site after the Battle of Boyne in 1690. When the MacDonnells became the Earls of County Antrim in the early-1600s a small town cropped up behind the castle.
This was razed by Cromwell after the Irish Uprising of 1641 and excavations have started to reveal its grid of cobblestone streets.
Opening Hours: Please check before visiting. Typical hours are February to November: Daily 9.30am to 5pm. December/January: Daily 9.30am to 4pm. Admission charges apply.
Game of Thrones is one of the most popular and successful fantasy TV series ever made. While there are Game of Thrones locations all over Europe, there is an incredible concentration of stunning filming locations that can be visited on a Game of Thrones tour from Belfast to Northern Ireland.
Filming took place in around 25 locations around Northern Ireland including Titanic Studios in Belfast, Cushendun Caves, Murlough Bay, Ballintoy Harbour, Larrybane, Antrim plateau, Castle Ward, Inch Abbey and Downhill Strand. Ireland's rugged coast lines, historic castles and breathtaking scenery were the perfect setting for the epic story. All of these locations are within easy reach of Belfast.
CARRICK-A-REDE ROPE BRIDGE
Maintained by the National Trust, this bridge made from Douglas fir and wire cables was erected in 2008. But it is just the latest in a long line of bridges to span the gap between the mainland and the tiny volcanic island of Carrickarede.
The first were put up by fishermen in the 18th century, to catch the salmon that would pass through in summer to spawn in the rivers Bush and Bann.
The bridge is hoisted 30 metres above a romantic seascape, and if you can handle heights you can look back to the line of dark basalt cliffs on the mainland.
The island was created by a violent volcanic event 60 million years ago, and standing on this volcanic plug you can make out the coast of Scotland and the closer dark outline of Rathlin Island.
Flanked by the wild North Atlantic Ocean and a landscape of dramatic cliffs, for centuries the Giant's Causeway has inspired artists, stirred scientific debate and captured the imagination of all who see it.
The location is a UNESCO World Heritage Site and was voted one of the Top 5 Greatest Natural Wonders of the UK. It is located in Northern Ireland close to Bushmills and Portrush.
Climb the Shepherd's Steps and hike along the clifftop trail to get a bird's eye view of the beautiful causeway coast. Or enjoy the road less travelled capturing the World Heritage Site on an active five-mile hike along the stunning cliff-top path with the guided Clifftop Experience.
You can also unlock the mystery and stories of the landscape in the exhibition area of the Visitor Center.
COMMITTED TO THE PERFECT TRIP
We've traveled the world playing golf.  We think just like you do, making us the perfect golf planning partner.
We offer the finest resorts and golf courses in the world and customize each and every trip.
Our partners have been providing the highest level of service to their golf clientele for decades.
You deserve a trip that is planned and executed perfectly, providing you with memories that last a lifetime.
CLUB SHIPPING WITH SHIP STICKS
SAVE 10% OR MORE...
Stop waiting in long lines and wasting precious time at baggage claim and start traveling hassle-free with Ship Sticks. The most convenient and affordable door-to-door shipping service for your golf clubs and luggage. You can ship your clubs in your travel bag, hard case, or a box straight to wherever you're staying or playing. Unlike the airlines, Ship Sticks provides complimentary insurance and stands by their service with an on-time guarantee. You can even save on your car rental costs by traveling light.
To get started, click on Ship Now and fill out the online form. Once you've placed your order you will receive detailed instructions on how to package up your clubs for shipping, including a link to track your clubs in real-time.
In order to secure all aspects of your golf trip a deposit reflected above is required, with the balance due 60 days prior to travel.