PATRICK LAUDERDALE Kiawah Island Golf TRIP PROPOSAL
AUGUST 2022 | 4 NIGHTS | 4 ROUNDS | 4 GOLFERS | $1,870.00 USD pp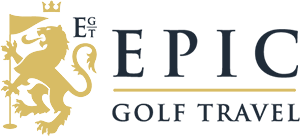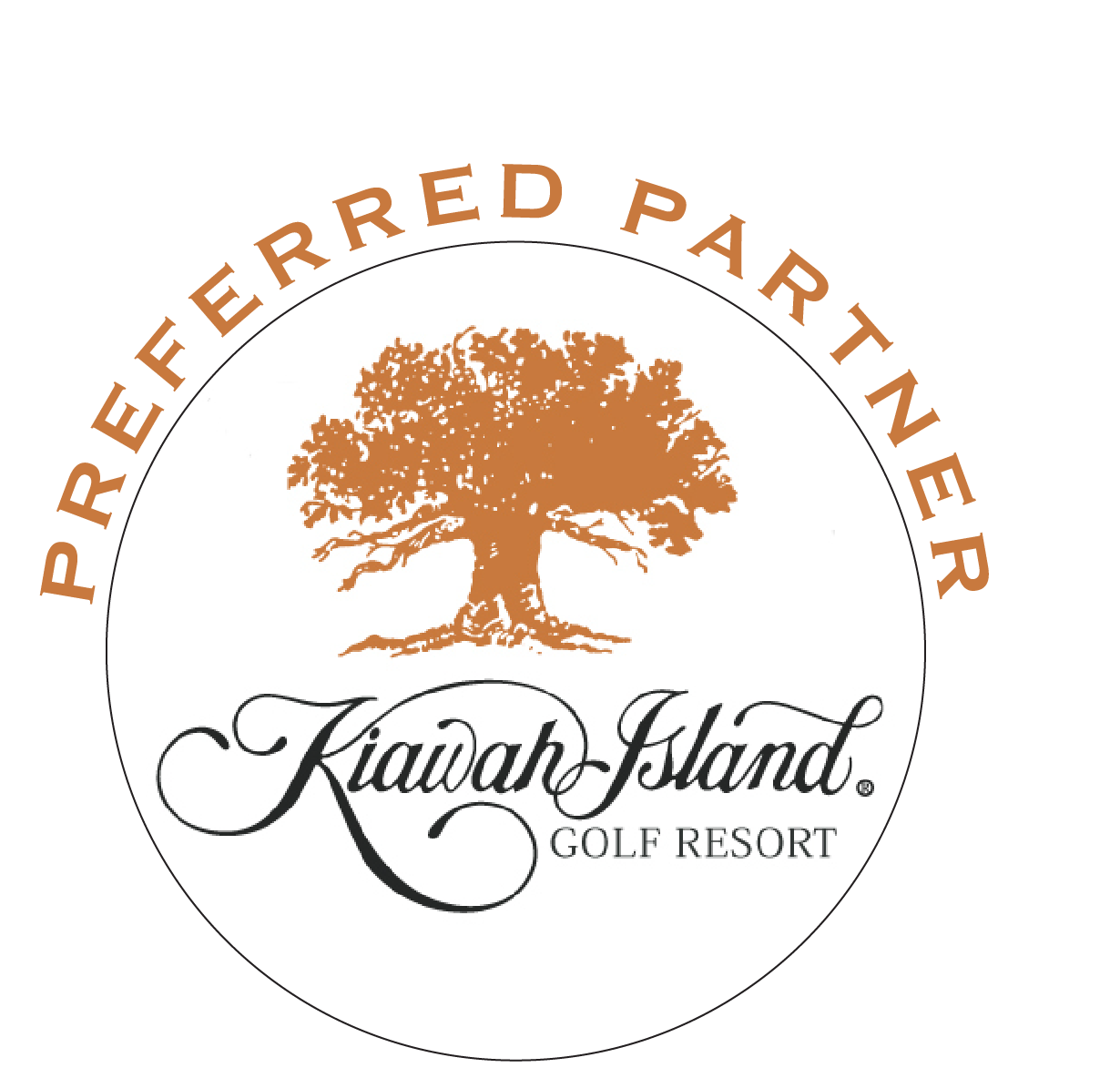 Hello William,
Many thanks for your inquiry, we would love to be your resource for all your golf travel needs!
Epic Golf Travel was founded over 25 years ago and our company partners are PGA Professionals who have over 75 years of golf industry and travel experience. We are members of the International Association of Golf Tour Operators (IAGTO), the leading international golf tourism organization, as well as the American Society of Travel Agents (ASTA). Our commitment is to deliver an exceptional golf travel experience... every client, every trip, every time.
---
Our approach is based on three guiding principles... exceptional service, unprecedented value for your dollar and a fantastic golf travel experience.
To this end, we spend more hours planning and executing your trip than any other golf tour company in the industry. For those who seek a genuine interest in their golf experience and fanatical attention to detail, we believe you'll appreciate our absolute commitment to you and your golf travel plans.
The attached schedule is based on 4 golfers traveling and includes 4 nights lodging, 4 rounds of golf and numerous other inclusions listed below.
August has multiple 4 day openings for both golf and lodging, we would simply need to check availability for your preferred dates.
Your lodging is a 3-bedroom Scenic View Deluxe Villa located in Kiawah Resort. Two golfers will have their own bedroom and 2 golfers will share a bedroom with two queen beds. The villa is convenient to all golf courses at the resort and is close to the most popular amenities. It is equipped with everything you'll need during your stay, including linens, towels, kitchen utensils, cable TV, WiFi, washer/dryer and more.
Your suggested golf has you playing The Ocean Course and 3 additional rounds on Oak Point, Cougar Point and Turtle Point golf courses. Currently, there is good availability for The Ocean Course and the other 3 courses. More information on your lodging and golf courses may be found below.
One thing to note if you're comparing prices with Kiawah Resort's website; they do not show the 22% taxes and fees that are added to their price and they do not include the $195.00 USD surcharge to play The Ocean Course.
Our prices INCLUDE ALL TAXES AND ANY RESORT OR LODGING FEES, there are no hidden costs of any kind.
---
Your monies are 100%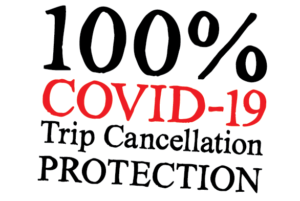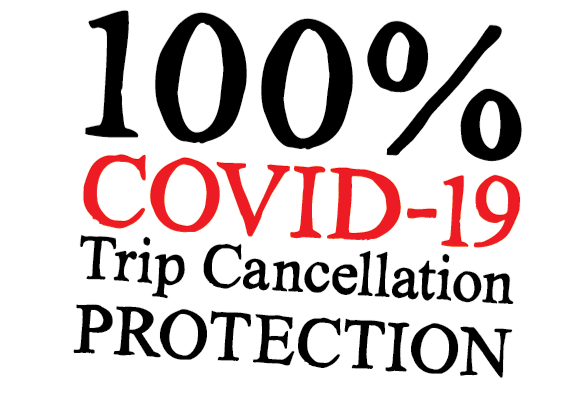 protected from any Coronavirus related issues. Your trip may be rescheduled with no penalty should there be any governmental closures, delays or travel bans specific to COVID-19.
---
When you're ready to book, please click on the "Ready to Book" button contained herein and it will walk you through the process of making your deposit and other payments.
I look forward to your thoughts and please reach out with your questions or comments.
Kind regards,

YOUR TRIP SUMMARY

DATES:

August 2022

# GOLFERS:

4 Golfers

DAYS/NIGHTS
ROUNDS:

5 Days / 4 Nights / 4 Rounds

GOLF:

4 rounds of golf to include The Ocean Course, Oak Point, Cougar Point & Turtle Point Golf Courses

LODGING:

4 nights Lodging in a 3-bedroom Scenic View Deluxe Villa

TRANSPORT:

Not included

OF INTEREST:

Biking, Saltwater Fishing, Paddle Boards, Sailing Trips, Historic Charleston, Horseback Riding, Tennis, Kayaking

PRICE:

$1,870.00 USD per person

DEPOSIT:

$470.00 USD per person due at booking

TERMS:

Your monies are 100% protected from any Coronavirus related issues. Your trip may be rescheduled with no penalty should there be any governmental closures, delays or travel bans specific to COVID-19
| | |
| --- | --- |
| | 4 rounds of golf to include The Ocean Course, Oak Point, Cougar Point & Turtle Point Golf Courses |
| | 4 nights Lodging in a 3-bedroom Scenic View Deluxe Villa |
| | Full use of all practice facilities at all golf courses |
| | Complimentary use of resort pools and other resort amenities |
| | All Lodging and Golf Course Surcharges & All Taxes |
| | Full Services of Epic Golf Travel Personnel before, during and after your trip including a web portal for individual online deposit and balance payments, arranging all golf, room, caddie and dinner reservations, rental car requests & airport transfer requests |
| | Epic Golf Travel 24/7 Golf Concierge service |
| | Automatic Membership into our Epic Plus Program |
| | Our Gold Star Service Pledge |
We have real-world experience with each destinations and use our personal journeys to help create your custom trip.
PGA Professionals and travel industry veterans combine for a perfect blend of golf knowledge and expertise.
It's hard work fitting the pieces of your golf trip puzzle together. We make your trip 100% fun by doing it for you.
of our clients would travel with us again
The Ocean Course at Kiawah Island Golf Resort hosted the 2007 Senior PGA and the 2012 PGA Championships. It will also host the 2021 PGA. The Ocean Course is only the fourth course to have hosted each of the PGA of America's major championships.
Located on the eastern-most end of Kiawah Island, The Ocean Course has more seaside holes than any other course in the Northern Hemisphere, 10 right along the Atlantic with the other 8 running parallel to those. Although it was originally designed to sit behind the dunes, Dye's wife, Alice, suggested raising the entire course to allow players unobstructed views of Kiawah's Atlantic coastline from every hole. This improved view, however, made the course substantially more demanding as it also exposed it to the area's brisk sea breezes.
Golf Digest named The Ocean Course "#3 Public Golf Course in U.S.", #20 among "America's Greatest Courses" and "America's Toughest Resort Course." It is one of only 17 "5-star" courses in North America in Golf Digest's "Best Places to Play" reader's poll.
GOLF Magazine has rated it #4 in its "Top 100 Courses You Can Play" list. The Ocean Course has achieved the designation as a "Certified Audubon Cooperative Sanctuary" by the Audubon Sanctuary System, and has recently been named "Golf Course of the Year" by the National Golf Course Owners Association.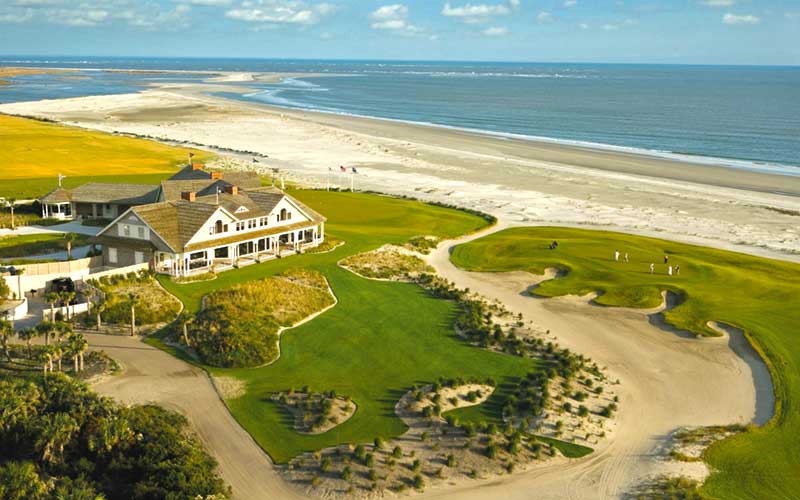 18 holes, 72 par, 6,911,6,510 yards
Rated 48th on Golf Digest's 100 Greatest Public Golf Courses, this Jack Nicklaus design is a low-profile golf course that delivers a high caliber golfing experience. Players from the Carolina Amateur, the Carolina PGA, the South Carolina Amateur and the 1990 PGA Cup Matches will all agree that the Turtle Point Golf Course is a true test of strategy and accuracy.
Like many of Nicklaus's early courses, the greens at Turtle Point are relatively small. The course calls for players to shape their shots both left-to-right and right-to-left. You'll need to be proficient with every club in your bag and won't necessarily hit a driver on every hole. And true to Jack's playing philosophy, Turtle Point plays best hitting to specific landing areas to get the best angles into the greens.
18 holes, 72 par, 6,701/6,450 yardsCompletely renovated in 2015, including adding significant strategic challenges to the design, Oak Point has now been elevated to the championship level of the resort's other courses.
Clyde Johnston, a noted Southeastern golf course architect, designed Oak Point on the grounds of a former cotton and indigo plantation. With its close proximity to the Kiawah River and the Haulover Creek, Johnston was able to mold the rolling landscape into an outstanding layout. With undulating fairways, challenging greens and winds off of the Atlantic Ocean, Oak Point is a great addition to Kiawah Island Resort.
Cougar Point GC
18 holes, 72 par, 6,814/6,514 yards
Cougar Point re-opened in October 2017 following 10 months of renovations and upgrades. The renovations feature new grasses on all tees, greens and fairways, rebuilding all bunkers, rebuilding all bridges and bulkheads, and updating the irrigation system. Cougar Point worked closely with course designer Gary Player to ensure the original layout stayed true to his great design.
You can enjoy one of the most dramatic vistas on the island as you play Cougar Point's front nine, which runs right along the Kiawah River. Cougar Point was recently rated "Golf Course of The Year", by the South Carolina Golf Course Owners Association.
THE VILLAS AT KIAWAH ISLAND RESORT
With villas on Kiawah Island ranging from 1 to 4 bedrooms and sleeping up to 8 people, the perfect lodging awaits you for your golf vacation.
Many of the villas have oceanfront views while most others have woodland settings. All villa's nightly rates include all fees and taxes. There are no hidden charges.
Nestled within private enclaves and communities, almost all villas enjoy the best of both worlds – close proximity to all of Kiawah's amenities, including pools, golf and tennis, and the peaceful reserve of this coastal getaway.
You can have as many features as you like or need - fully-equipped kitchens, dining room, living room, two, three and four bedrooms and private baths. Living rooms feature comfortable seating, flat screen TV's with a generous cable package and DVD players.
Many of the East Beach Villas are adjacent to or near the 21-acre Night Heron Park complex, the hub for concerts, special functions, sporting events and nature center. The park features basketball and volleyball courts, soccer fields, playgrounds, nature center, pool complex, and fitness trail complete with cardio and strength training stations. The park, villas and all resort venues are accessible by 30 miles of paved bike trails or by car. The 10-mile beach is also excellent for bike rides along the surf.
COMMITTED TO THE PERFECT TRIP
We've traveled the world playing golf.  We think just like you do, making us the perfect golf planning partner.
We offer the finest resorts and golf courses in the world and customize each and every trip.
Our partners have been providing the highest level of service to their golf clientele for decades.
You deserve a trip that is planned and executed perfectly, providing you with memories that last a lifetime.
In order to secure all aspects of your golf trip a 25% deposit reflected above is required with the balance due 60 days prior to travel.