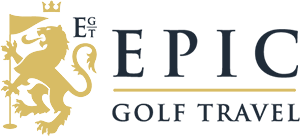 Hi Tony,
Thank you again for your inquiry!
I have updated your itinerary to reflect the information in your most recent emails. I have suggested single rooms for 6 nights at Pebble Beach Resort and 6 nights at Pelican Hill Resort, both of which are 5 Star resorts. I am suggesting a total of 10 scheduled rounds of golf on the courses listed below. I have also shown in the timeline an optional extra day in both Monterey and San Diego to sightsee, relax or play additional golf. This would make your trip either 13 or 14 nights in length.
I also suggest you play 36 holes at both Pebble Beach Golf Links and Torrey Pines South, the highest ranking courses on your trip with each having hosted the U.S. Open.
I have priced the trip with both Ocean View lodging and Garden View lodging at each resort so you may see the difference in price.
Regarding transportation, I have researched both transfers and a full-time private coach and driver...
The transfers would take you to Pebble Beach Resort from any San Francisco airport. Once at Pebble Beach,  you would make use of the resort's shuttle services that would take you to and from all golf courses, restaurants and shopping within the resort. You would then transfer to Pelican Hill Resort from Pebble Beach. Once at Pelican Hill, you would not need transfers to the golf courses or onsite restaurants, as they are all very close to your lodging. I have then included transfers to The Torrey Pines golf courses and to either the Los Angeles airport (LAX) or the San Diego airport (SAN) for your departure.
For your full-time transportation needs, you would have the services of a coach and driver on a 24/7 basis. The driver would be with you every step of the way, taking you to and from airports, lodging and golf courses. He would also be available to take you to dinner, sightseeing or any other location or activity the group desired.
I have also included pricing for the options listed above. This pricing reflects 2022 costs for all services, including golf, lodging, transportation and taxes. Regarding pricing, If the quote does not reflect your preferred per person budget, please let me know and I will make adjustments so it better fits your expectations.
I look forward to your thoughts and please feel free to reach out via phone if you'd like to talk in further detail, our UK number is below.
Kind regards,



Dave Redmond, Partner
Epic Golf Travel
+44 1316 183130
david@epicgolftravel.com