8 Days / 7 Nights / 7 Rounds
7 rounds of golf with prepaid greens fees
Bandon Dunes, Pacific Dunes, Old Macdonald, Bandon Trails, Sheep Ranch, and the par 3 Bandon Preserve
7 nights in single lodging at The Lodge at Bandon Dunes Resort
7 nights single accommodations
Your suggested daily golf itinerary would be as follows:
Day 1: Arrive / Check-in at The Lodge
Day 2: Play Old Macdonald
Day 3: Play Pacific Dunes
Day 4: Play Bandon Trails
Day 5: AM: Play Bandon Dunes / PM: Play Bandon Reserve
Day 6: Play Sheep Ranch
Day 7: Play Pacific Dines
Day 8: Depart
Transportation to and from airports is not included. Transportation once at Bandon Dunes Resort is included and is provided by the resort. Pricing is not set for 2025 airport transfers. Currently, they average $175.00 round trip per person.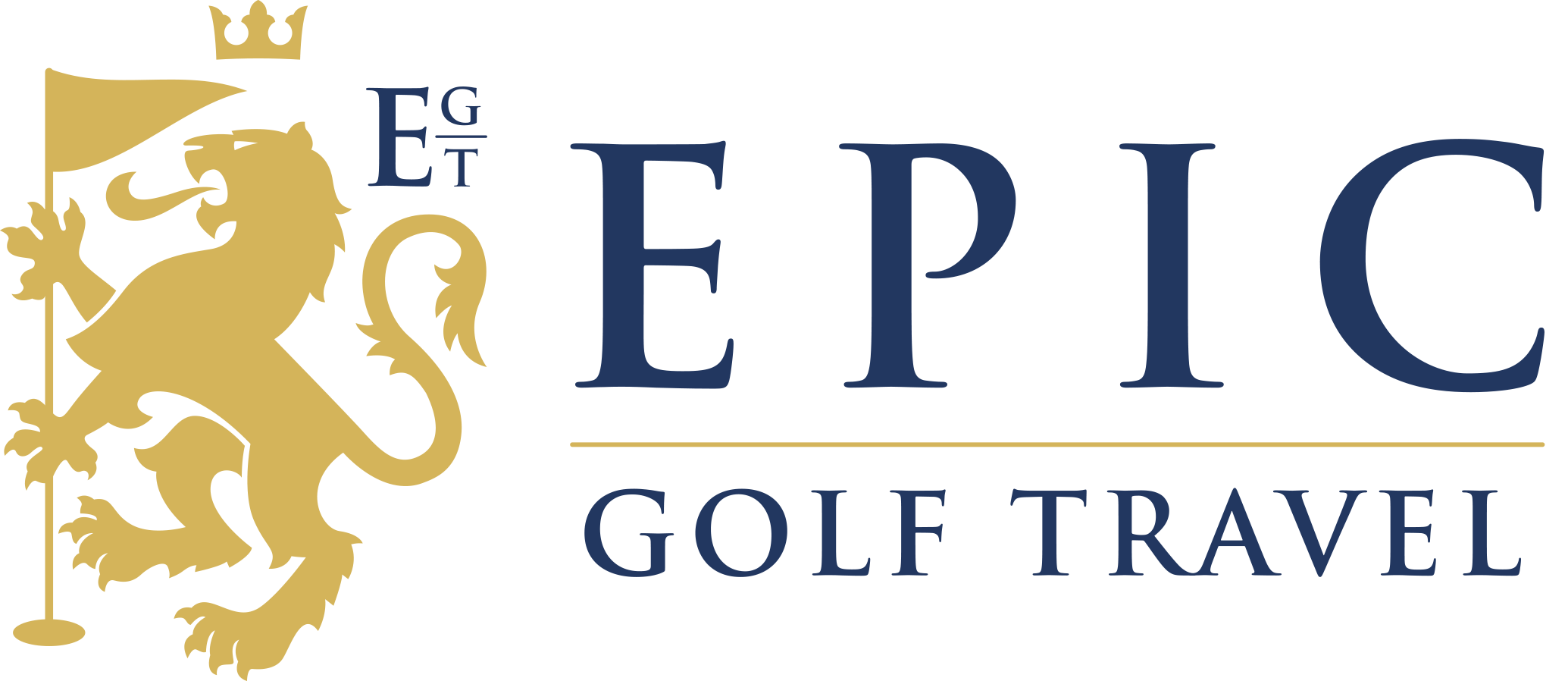 Many thanks for your inquiry! We would love to be the resource for all your golf travel needs and look forward to making this trip as memorable as possible for you.
Epic Golf Travel was founded 25 years ago and our company partners are PGA Professionals who have well over 100 years of golf industry and travel experience. We are members of the International Association of Golf Tour Operators (IAGTO), the leading international golf tourism organization, as well as the American Society of Travel Agents (ASTA) and numerous other travel industry associations.
---
At Epic Golf Travel, our motto, "The Best Golf Vacations on the Planet", is our sincere promise to you to deliver an exceptional golf travel experience... every trip you take and every time you take one.
---
To this end, we spend more hours planning and executing your trip than any other golf tour company in the industry. For those who seek genuine interest in their golf experience and fanatical attention to detail, we believe you'll appreciate our absolute commitment to you and your golf travel plans.
The attached schedule is based on traveling and includes , (see courses below), and numerous other inclusions listed below.
Your golf has you playing total rounds... .
Your lodging has you staying . More information on both your lodging and golf courses may be found below.
---
---
Our prices INCLUDE ALL TAXES AND ANY RESORT OR LODGING FEES, there are no hidden costs of any kind.
---
Your monies are 100%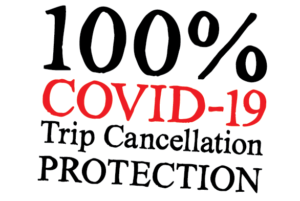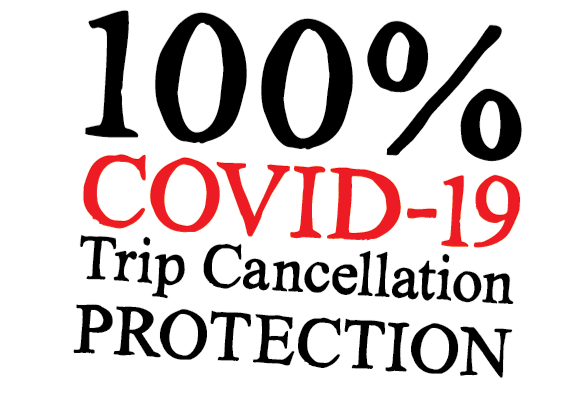 protected from any Coronavirus related issues. Your trip may be rescheduled with no penalty should there be any governmental closures, delays or travel bans specific to COVID-19.
---
To make your deposit, simply click on the "Ready to Book" button contained herein and it will walk you through the process of making your deposit and other payments.
I look forward to your thoughts and please reach out with your questions or comments.
Kind regards,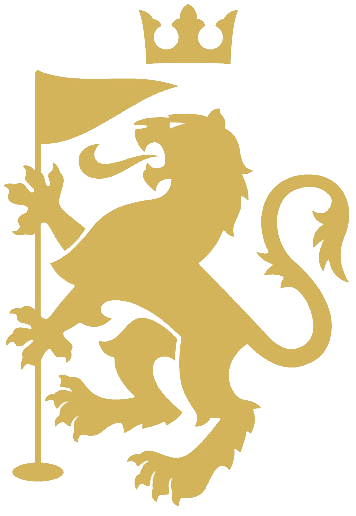 YOUR TRIP SUMMARY

DATES:

# GOLFERS:

DAYS/NIGHTS
ROUNDS:

GOLF:

LODGING:

TRANSPORT:

ITINERARY:

PRICE:

DEPOSIT:

$1,600.00 USD per person

TERMS:

Your monies are 100% protected from any Coronavirus related issues. Your trip may be rescheduled with no penalty should there be any governmental closures, delays or travel bans specific to COVID-19
In order to secure all aspects of your golf trip the deposit reflected above is required, with the balance due 60 days prior to travel.
In order to secure all aspects of your golf trip the deposit reflected above is required, with the balance due 60 days prior to travel.
| | |
| --- | --- |
| | |
| | |
| | Full use of all practice facilities at all golf courses |
| | Access to the Punchbowl, the 100,000 square foot 18 hole grass putting course |
| | |
| | Destination Travel Pack with useful information on traveling to Bandon Dunes |
| | All Lodging and Golf Course Surcharges & All Taxes |
| | Full Services of Epic Golf Travel Personnel before, during and after your trip including a web portal for individual online deposit and balance payments, arranging all golf, room, caddie and dinner reservations, rental car requests & airport transfer requests |
| | Epic Golf Travel 24/7 Golf Concierge Service |
| | Automatic Membership into our Epic Plus Program |
| | Our Gold Star Service Pledge |
NOT INCLUDED
Airfare
Caddie Fees
Gratuities
Any golf or lodging not listed above
Any food & beverage not listed above
Any trip incidentals
We have real-world experience with each destinations and use our personal journeys to help create your custom trip.
PGA Professionals and travel industry veterans combine for a perfect blend of golf knowledge and expertise.
It's hard work fitting the pieces of your golf trip puzzle together. We make your trip 100% fun by doing it for you.
of our clients would travel with us again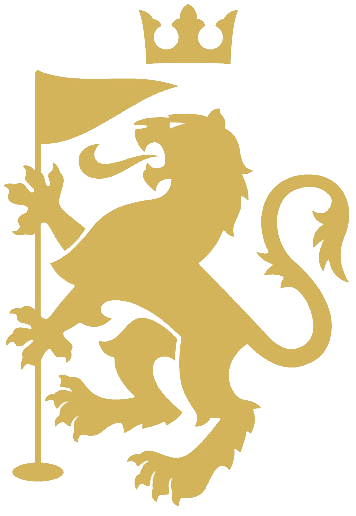 It began in 1999 with the opening of Bandon Dunes. Designed by Scotsman David McLay Kidd, the course is perched on a bluff high above the Pacific Ocean. Bandon Dunes unfolds along pristine native dunes where expansive ocean views are revealed on nearly every hole.
The course is completely natural and routed through an environment of indigenous vegetation. Beyond breathtaking scenery lies the game of golf in its truest form. This is a thinker's course. Winds are ever-present, and the varying elements create a new experience each time you play.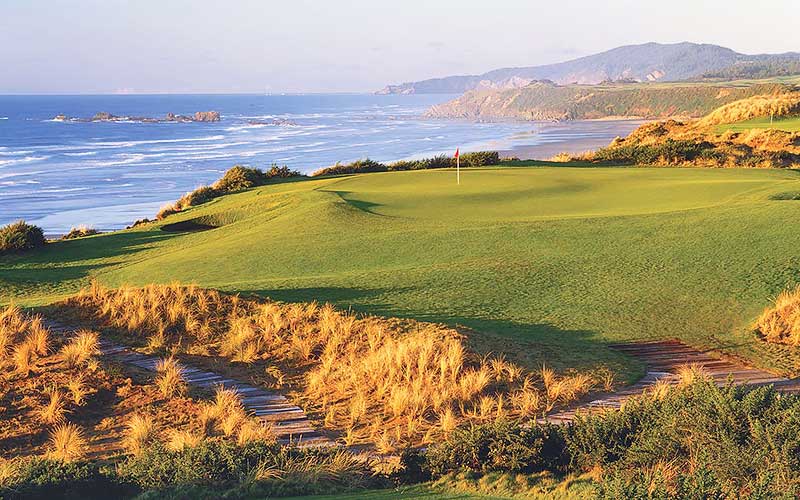 Designed by Tom Doak and opened in 2001, Pacific Dunes is remarkably different in character and shot making requirements than the other resort courses.
Pacific Dunes doesn't feel like it was built as much as it was discovered. Rippling fairways remain just as they were found and natural bunkers line the landscape as they have for centuries. The course emerges from shore pines to spectacular 60-foot sand dunes.
When the wind blows, precise approach shots are a necessity. Pacific Dunes is short enough to give you hope, but rugged enough to test every facet of your game.
18 holes, 71 par, 6759 yards
When Bill Coore and Ben Crenshaw began working in the sand to uncover the third course, they faced the challenge of following Bandon Dunes and Pacific Dunes.
Opened in 2005, Bandon Trails begins atop a massive sand dune, then quickly opens into a sprawling meadow. The routing then works higher into the coastal forest, before finally returning to finish in the dunes. The course is enjoyable to walk and is a constant reminder of how the game was originally created among inland rolling dunes with dramatic ocean vistas.
18 holes, 72 par, 6944 yards
The fourth course at Bandon Dunes pays homage to golf course architect Charles Blair Macdonald by asking one simple question: What would Macdonald have created had the Oregon Coast been his canvas?
Inspired by Macdonald's iconic work, course architects Tom Doak and Jim Urbina crafted a course that seeks the answer upon vast greens, among myriad angles of play, and from the depths of fierce bunkers. By celebrating these classic concepts of design, Bandon Dunes honors the traditions of this game we love.
The design team of Coore & Crenshaw were hired to work on the Par-71, 7,000-yard 18-hole layout. Co-founded by Phil Friedmann and Mike Keiser, the Sheep Ranch was for many years a mysterious golf landscape just north of Bandon Dunes Golf Resort. Located on Five Mile Point, and originally designed by Tom Doak in 2001 while he worked on Pacific Dunes, the property was developed into what is now the resort's fifth course, Sheep Ranch.
With one mile of ocean frontage, nine green sites right along the edge of the continent, and stunning Pacific Ocean views on every hole, Sheep Ranch will continue the legacy of "Golf As It Was Meant to Be" on the Pacific Coast.
A unique experience in every way, Bandon Preserve is a 13-hole par-3 course that delivers a level of enjoyment matched only by the spectacular views.
Opened in 2012 and designed by Bill Coore and Ben Crenshaw, Bandon Preserve begins high atop a sand dune and rolls down toward the beach. The Pacific Ocean provides the backdrop to every hole.
All net profits from greens fees go to the Wild Rivers Coast Alliance of Oregon.
THE PUNCHBOWL 18 HOLE PUTTING COURSE
The newest addition to Bandon Dunes, The Punchbowl is a 100,000-square-foot putting course designed by Tom Doak and Jim Urbina.
No tee times are needed, just show up and put your golf ball in the queue. There is no cost to play, The Punchbowl is a complimentary amenity for resort guests and takes about an hour to play.
There are 18 holes, lengths differ from day to day. Some are short, some are long. The green is about 100,000 square feet, or 2.3 acres.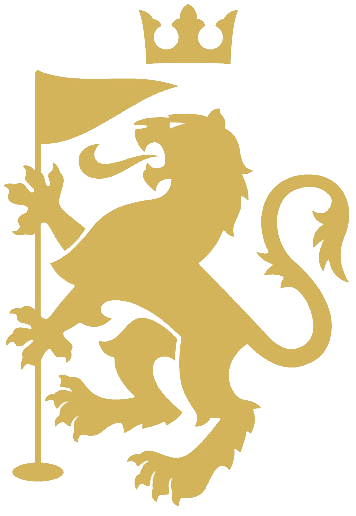 THE LODGE AT BANDON DUNES
The Lodge at Bandon Dunes is the epicenter of activity at the resort and includes 17 single rooms, each with one queen bed. It is also home to three 4-bedroom suites. Some rooms have golf course and ocean views, while others have views of the dunes and surrounding woods.
Dune Suite has four bedrooms, each room with a queen bed and private bathroom. A spacious sitting room opens to a private balcony. All rooms have a view of the dunes and forest. Golf Suiteis similar to Dune, but with views of Bandon Dunes and the Pacific Ocean. Lodge Suite is again similar, but has a second floor with a spacious sitting area, balcony, wet bar, and views of Bandon Dunes and the Pacific Ocean.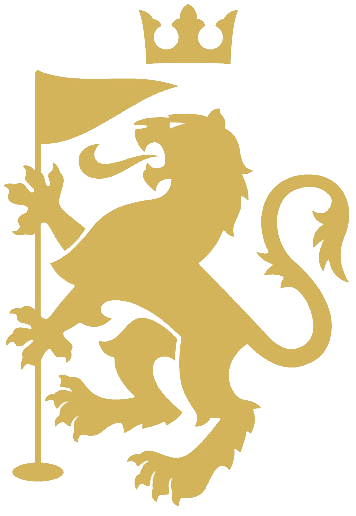 AN INSIDERS GUIDE TO BANDON DUNES
18 TIPS FOR A BETTER TRIP

Be Prepared to Walk
With only the rare exception (a medical exemption), all courses at Bandon Dunes are walking courses and you should be in fairly good shape before you arrive. If you plan to play 36 holes on at least one day, it will take a toll if you're not prepared. Walk some rounds at home or get on a treadmill to prepare before you get to Oregon. And bring at least two pair of comfortable and broken-in golf shoes with you.
Book During The Shoulder Seasons
The weather on the Oregon coast can be unpredictable to say the least, even in the summer months when tee times are the most expensive and difficult to secure. Booking during March, April, May, October, November and December means not only greater availability, but it's less expensive, sometimes by more than half. Bandon veterans know there are days in December when the warm Southerly winds bring temperatures where you can play in shirtsleeves.
Bring The Proper Gear
As mentioned, the weather at Bandon is predictable and unpredictable at the same time in that you know it's going to rain but you just don't know exactly when or how much. Bring quality rain gear and plenty of changes of shirts and socks.
Fly Into Eugene And Drive to Bandon
Coming from the East Coast you can fly into Portland (4-hour drive) or North Bend (30-minute drive), but the best option is Eugene, about a 2 hour 30 minute drive to Bandon. It is a gorgeous drive that may have you stopping to snap pictures of some of America's most beautiful scenery.
Stop at the Sugar Shack in Reedsport and SharkBite's Seafood Cafe in Coos Bay
It may take you more than 2 plus hours from Eugene because you will have to make a couple of stops. The Sugar Shack in Reedsport is an old-school bakery that has great service, hot coffee and some of the best donuts you have ever tasted. And just outside Bandon in the town of Coos Bay is the SharkBite's Seafood Cafe, a relaxed little place that offers hand-crafted cocktails and humongous quesadillas.
Stay at Least 4 Nights And Play Every Course at Least Once
This is especially true if you are from the East Coast. It is a long trip, maybe once in a lifetime, and there are multiple courses to play. There are some hardy souls that plan 2-3 day trips with 36 holes or more per day. That's ambitious at best and potentially self-destructive. Plan for at least three days of 18 holes and at least one day of 36.
Lodging Options
Beds and lob wedges have a lot in common at Bandon Dunes -- you use them only when absolutely necessary. All five lodging options at Bandon Dunes are spartan in the décor and amenities, but they are a perfect fit with the general aesthetics of the resort and the needs of the avid-golfing guests. You get a comfortable bed, spacious bathroom, good water pressure, a sizable flat screen TV and free WiFi.
Tee Time Management
If availability allows, play Sheep Ranch, Pacific Dunes and Old Macdonald in the morning, Bandon Dunes and Bandon Trails in the afternoon. There's no protection from the afternoon winds at Old Mac, and it can be bag-toppling brutal in July and August. On the contrary, the tree-lined fairways of Bandon Trails will provide more relief than any other course on property.
Play The Punchbowl
The Punchbowl is an 18-hole putting course that has become an end of day ritual for Bandon regulars. It's a great place to have a drink (brought to you on the course from the clubhouse), smoke a cigar and make a friendly wager or two.
Caddies & Other Options
Given the walking only policy, the subtle breaks in the greens and some of the blind shots around and over the countless dunes, a caddie is often critical to a great score and a good time. Caddies fees as of the summer of 2020 are $100 USD per bag, per round plus tip. There's an ATM in the main Bandon clubhouse, across from the snack shack, but you can also get "caddie cash" at any pro shop counter. They'll put a charge on your room and give you cash to give to your caddie. You do have the option of walking and either carrying your bag or renting on of the resorts inexpensive pull carts.
Have The Lamb Stew at McKee's Pub
Howard McKee, along with Mike Keiser, was the visionary developer who brought Bandon to reality. A gifted architect and an exceptional human being, McKee passed away in 2007 at the age of 68. He is remembered by all who knew him and his spirit lives at McKees Pub. Located near the clubhouse for Bandon Dunes, McKees feels like stepping into a pub in Edinburgh, and tastes like it too. Everything on the menu is good but try the Lamb Stew, a big bowl of slow cooked goodness
Play One Round by Yourself
Bandon is all about spending time with old friends and making new ones. That said, I find the solitary round at either the beginning or end of the day to be like going to church. If you have time, book a late afternoon round at Old Macdonald. Walking alone with only your clubs and your thoughts will give you time to truly appreciate how wonderful this game truly is…and how lucky you are to be able to experience it.
Book a Massage
On couples golf trips, guys tend to think of a massage as something that the significant other goes for while they are out on the course. But after several days of navigating the ups and downs at Bandon, your muscles will be screaming for relief. Book a massage at the on- property spa and you'll not only thank us, but you'll be ready to go the next day.
Resort Shuttle
Service Shuttle services throughout the resort are some of the best in golf. Call from anywhere on property and you'll have a ride within three to five minutes. Drivers are helpful, happy and informative. Once on property, you do not need a car and it generally sits until you have to depart for your flight home.
Budget for the Pro Shops
Five courses, five logos... you get the idea. You might want to set a budget number before you go and stick to it.
Have a Cigar in The Bunker Bar
As the name suggests, The Bunker Bar is located on the lower floor of the Bandon Dunes clubhouse. There isn't a lot of signage for it and on the stairs down it seems like you are going to end up in a storage room. But what you find is a cozy retreat that features poker tables, pool tables and a bar with a first-class collection of spirits. And since you can smoke indoors there, be sure to bring your own or sample their great inventory.
Take Your Phone or Camera on the Course
The courses at Bandon are one big photo op, and you don't have to be a pro to take snapshots that are magazine worthy. The caddies will help with any photos you want, so be sure to take home plenty of memories of the courses and your friends.
Hit The Boat for Fish and Chips
On the drive home, stop at The Boat Restaurant in Coos Bay. This little gem is packed with locals munching on the some of the best fish and chips in the area. While you wait for your grub you can take a quick stroll through the train museum next door.
COMMITTED TO THE PERFECT TRIP
We've traveled the world playing golf.  We think just like you do, making us the perfect golf planning partner.
We offer the finest resorts and golf courses in the world and customize each and every trip.
Our partners have been providing the highest level of service to their golf clientele for decades.
You deserve a trip that is planned and executed perfectly, providing you with memories that last a lifetime.
CLUB SHIPPING WITH SHIP STICKS
SAVE 10% OR MORE...
Stop waiting in long lines and wasting precious time at baggage claim and start traveling hassle-free with Ship Sticks. The most convenient and affordable door-to-door shipping service for your golf clubs and luggage. You can ship your clubs in your travel bag, hard case, or a box straight to wherever you're staying or playing. Unlike the airlines, Ship Sticks provides complimentary insurance and stands by their service with an on-time guarantee. You can even save on your car rental costs by traveling light.
To get started, click on Ship Now and fill out the online form. Once you've placed your order you will receive detailed instructions on how to package up your clubs for shipping, including a link to track your clubs in real-time.
In order to secure all aspects of your golf trip a deposit reflected above is required, with the balance due 60 days prior to travel.