MERRY MCCLEARY GOLF COAST ENGLAND Golf TRIP PROPOSAL
AUGUST 15, 2022 - AUGUST 23, 2022 | 8 NIGHTS | 6 ROUNDS | 4 GOLFERS | $4,375.00 USD pp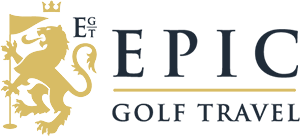 Hi Merry,
Many thanks for your inquiry, we would love to be your resource for all your golf travel needs!
Epic Golf Travel was founded over 25 years ago and our company partners are PGA Professionals who have over 75 years of golf industry and travel experience. We are members of the International Association of Golf Tour Operators (IAGTO), the leading international golf tourism organization, as well as the American Society of Travel Agents (ASTA).
---
At Epic Golf Travel, our motto, "The Best Golf Vacations on the Planet", is our sincere promise to you to deliver an exceptional golf travel experience... every trip you take and every time you take one.
---
To this end, we spend more hours planning and executing your trip than any other golf tour company in the industry. For those who seek a genuine interest in their golf experience and fanatical attention to detail, we believe you'll appreciate our absolute commitment to you and your golf travel plans.
The attached schedule is based on 4 golfers traveling and includes 8 nights deluxe double accommodations, 6 rounds of golf, transfers from London to Southport, to and from your golf courses each day and to the Manchester airport on your departure day, a full English breakfast each morning and numerous other inclusions listed below.
Your suggested lodging has you staying in two of the finest and well-respected hotels on the English coast, The Vincent Hotel in Southport and the Malmaison Hotel in Liverpool. It will be much more convenient for you to travel to the different golf courses if you change your hotel once during your stay.
Your suggested golf has you playing 6 rounds, including all three Royal courses... Royal Birkdale, Royal Lytham & St Annes and Royal Liverpool. You'll also play Hillside Golf Club, Wallasey Golf Club and Formby Golf Club. Your golf itinerary and confirmed tee times are listed below. More information on both your lodging and golf may be found below.
Our prices INCLUDE ALL TAXES AND ANY RESORT OR LODGING FEES, there are no hidden costs of any kind.
---
Your monies are 100%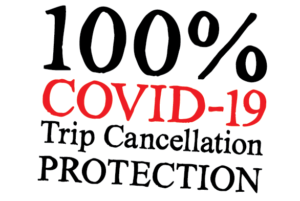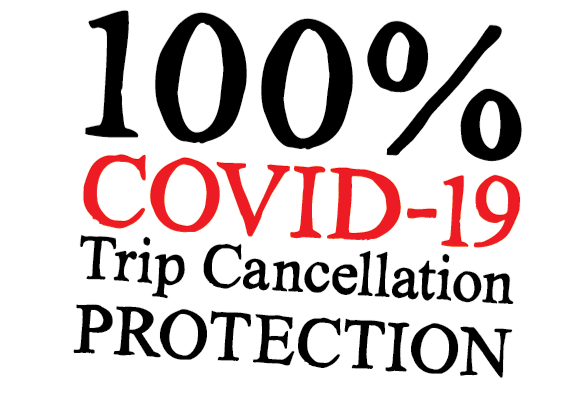 protected from any Coronavirus related issues. Your trip may be rescheduled with no penalty should there be any governmental closures, delays or travel bans specific to COVID-19.
---
All parts of this trip itinerary are currently reserved and booked under your name.
When you're ready, you may simply click on the "Ready to Book" button contained herein and it will walk you through the process of making your deposit and other payments.
I look forward to your thoughts and please reach out with your questions or comments.
Kind regards,

YOUR TRIP SUMMARY

DATES:

August 15, 2022 - August 23, 2022

# GOLFERS:

4

DAYS/NIGHTS
ROUNDS:

9 Days / 8 Nights / 6 Rounds

GOLF:

6 rounds of golf with prepaid greens fees to include all courses listed below

LODGING:

8 nights lodging in double guest rooms at the Vincent Hotel in Southport & the Malmaison Hotel in Liverpool

TRANSPORT:

Transfers from London to Southport, to and from all golf courses and lodging and to the Manchester airport on your depature day (your transporation schedule may be updated and changed depending on your needs).

ITINERARY:

8/15: Pickup in London / Transfer to Southport / Play Royal Birkdale 1:50pm
8/16: Play Hillside GC 2:10pm
8/17: Play Royal Lytham & St Annes 2:20pm
8/18: Transfer to Liverpool / Open Day
8/19: Play Royal Liverpool 12:10pm
8/20: Play Formby GC 4:00pm
8/21: Open Day
8/22: Play Wallasey GC 10:49am
8/23: Transfer to Manchester airport

PRICE:

$4,375.00 USD per person

DEPOSIT:

$1,095.00 USD per person

TERMS:

Your monies are 100% protected from any Coronavirus related issues. Your trip may be rescheduled with no penalty should there be any governmental closures, delays or travel bans specific to COVID-19
In order to secure all aspects of your golf trip a 25% deposit reflected above is required, with an additional 25% payment due 120 days prior to travel. The balance is due 60 days prior to travel.
In order to secure all aspects of your golf trip a 25% deposit reflected above is required, with an additional 25% payment due 120 days prior to travel. The balance is due 60 days prior to travel.
| | |
| --- | --- |
| | 6 rounds of golf with prepaid greens fees to include all courses listed below |
| | 8 nights lodging in deluxe double guest rooms at The Vincent Hotel in Southport & the Malmaison Hotel in Liverpool |
| | Full use of all practice facilities at all golf courses |
| | Full English breakfast each morning |
| | All Lodging and Golf Course Surcharges & All Taxes |
| | Full Services of Epic Golf Travel Personnel before, during and after your trip including a web portal for individual online deposit and balance payments, arranging all golf, room, caddie and dinner reservations, rental car requests & airport transfer requests |
| | Epic Golf Travel 24/7 Golf Concierge Service |
| | Automatic Membership into our Epic Plus Program |
| | Our Gold Star Service Pledge |
Each golfer may make their trip payments individually.
NOT INCLUDED
Airfare
Caddie Fees
Gratuities
Any golf or lodging not listed above
Any food & beverage not listed above
Any trip incidentals
We have real-world experience with each destinations and use our personal journeys to help create your custom trip.
PGA Professionals and travel industry veterans combine for a perfect blend of golf knowledge and expertise.
It's hard work fitting the pieces of your golf trip puzzle together. We make your trip 100% fun by doing it for you.
of our clients would travel with us again
ROYAL LYTHAM & ST ANNES GOLF CLUB
Ranked #54 in Top 100 Golf Courses in the World
Royal Lytham & St Annes Golf Club was founded in 1886 and the present Course constructed in 1897. The Clubhouse celebrated its Centenary in 1998. It is one of the premier links courses in the world, host to eleven Open Championships, two Ryder Cups and numerous other major tournaments including the Women's and Seniors Open Championships and the Walker Cup in 2015.
Royal Lytham & St. Annes has 174 bunkers peppering the fairways and surrounding the greens. Although the not the longest of Championship courses, it is one where careful thought and accurate shots are essential. It is not a conventionally beautiful golf course as it is surrounded by suburban housing and flanked by a railway line, but it has a charm all of its own. It is a Links Course that is a long way from the sea yet close enough for the sea breeze to have an effect on one's game.
Ranked #38 in Top 100 Golf Courses in the World
Designed by George Lowe, Royal Birkdale as we now know it was opened in 1897. In the 1930s, the course was remodelled and upgraded to championship standards by F.G. Hawtree and J.H. Taylor.
The club was simply known as Birkdale until 1951 when King George VI bestowed the royal charter on the club. Royal Birkdale Golf Club has hosted all the important events—the Ryder Cup, Walker Cup, Curtis Cup, Ladies British Open Championship. The British Open Championship has been hosted at Birkdale no fewer than nine times (most recently in 2008).
It truly is a famous links and widely recognized for its fairness. If you hit the fairways, rarely will the ball be thrown off course. The fairways are laid out in the flat-bottomed valleys between the towering dunes. These dunes, in turn, provide superb viewing platforms for spectators.
ROYAL LIVERPOOL GOLF CLUB (HOYLAKE)
Ranked #15 in Top 100 Golf Courses in England
Hoylake, as it is called by those in the know, has a long and illustrious history of playing host to the Open Championship and has now staged twelve, its first in 1897. Founded in 1869, Hoylake is the second oldest seaside links course in England – only Royal North Devon is older.
George Morris, brother of Old Tom, and Robert Chambers originally laid out a 9-hole course on the site of a racecourse and for the first seven years, golfers shared the land with members of the Liverpool Hunt Club. Three extra holes were soon added and in 1871, the course was extended to 18 holes. In 1872, the club received royal patronage from Prince Arthur, Duke of Connaught.
Without doubt, Royal Liverpool is a tough links. Only six holes are in the dunes – otherwise there is little protection from the ever-changing wind. There is nothing artificial about the course. It represents a traditional, genuine test of golf and after 39 years away, The Open Championship returned to Hoylake in 2006, with Tiger Woods the winner.
Ranked #23 in Top 100 Golf Courses in England
A true championship links, Hillside is regarded as the finest links golf course not to have hosted the Open Championship. The club has a track record of staging some of the highest profile professional and amateur tournaments, including the 1982 PGA Championship and twice the Amateur and Ladies Amateur Championships. A regular Final Qualifying venue for the Open, Hillside has recently hosted the 2019 British Masters.
Hillside Golf Club is actually ranked in the top 25 courses in all the British Isles, but is relatively unknown internationally because it has never hosted the Open. The club is one of the very best of the Open Championship final qualifying venues, and has also hosted the Amateur Championship and numerous European Tour events. And you won't believe how spectacular the back nine is, as good as Royal Birkdale is, it is not uncommon to hear someone say they think Hillside Golf Club is the better course.
Wallasey was founded in 1891 by members from nearby Hoylake, perhaps because their links was becoming crowded or maybe because Wallasey was more convenient for the many Liverpool businessmen wanting to slip away to play golf.
Tom Morris senior of St Andrews, four times Open champion, laid out the links. Course improvements were made in 1901 by Alex Herd and in 1913 by Harold Hilton. In 1929, James Braid was consulted on alterations which led to Wallasey being selected as a qualifying course for the 1930 Open.
Although Wallasey was again an Open qualifying course in 1936, a new lease meant that the acreage was reduced and a new layout was required. This was designed by Hawtree and J H Taylor, with additional advice from James Braid.
In 1995 and 2000 Wallasey staged the Amateur Championship preliminary rounds. In 2006 the club hosted Final Qualifying for the Open Championship.
Ranked #18 in Top 100 Golf Courses in England
Formby Golf Club was founded in 1884, originally with a nine-hole course in play for the members. In 1912, Willie Park Junior established the original 18-hole layout and it was altered by James Braid in 1922 and Harry Colt in 1933. Today's layout now measures more than 7,000 yards from the tips.
Play Formby when you have been sufficiently beaten up by the other windy links courses around Liverpool and Southport, but don't be fooled into thinking that this course is easy. It certainly is not. Bunkering is strategic, the undulating fairways are very much links-like, the rough is strewn with heather and the pines provide an element of park-like protection from the wind. Formby will suit both links lovers and the player who prefers the softness of inland golf; both these camps will arrive contentedly at the 19th hole.
Formby has hosted a number of important amateur events over the years and played host to the 2004 Curtis Cup and has hosted. The Amateur Championship on three occasions.
THE VINCENT HOTEL, SOUTHPORT
This stylish 4-star boutique hotel is in city center and is just a 10 minute walk to the beach in Southport.  The chic surroundings include 59 guest rooms, a restaurant, pub, 6th floor gym and well-appointed finishes. The Vincent Hotel is on Southport's main shopping street and is just a one minute walk from Southport Rail Station.
Complementary Wi-Fi, luxurious bed linens, a flatscreen TV with Sky Sports and sleek bathrooms are featured in the air-conditioned guest rooms. The penthouse also features a private steam room and outdoor cast iron double bath.
The V Cafe and Restaurant offers a full breakfast, lunch and dinner menu and has its own blend of fresh coffees. Guests may also enjoy the Vincents cocktail bar, which offers a variety of draft beers and inventive cocktails.
MALMAISON HOTEL, LIVERPOOL
Surround yourself with views of the water side at this boutique city center hotel. Home of the Fab Four, music is at the heart of Liverpool, as well as legendary football clubs and upmarket shopping. The Malmaison Hotel is just up the road from the Museum of Liverpool, Tate Liverpool, the Echo Arena, and the Royal Albert Dock...– and that's just the waterfront.
The 11-story building is sleek and modern, featuring an interior with a 'Gothic glam' feel, dominated by black, fuchsia, deep purple and violet hues. Each floor has a discreet Liverpool theme – clad with old Beatles posters and prints of the Liver Building and cathedrals – and there's a giant yellow submarine hanging between the floors.
There are 130 bedrooms and suites spread over six floors (five other floors have apartments and meeting rooms), ranging from standards and superiors. Beds are king size and super-soft, the baths are unusually deep, and the minibars and snacks are great.
COMMITTED TO THE PERFECT TRIP
We've traveled the world playing golf.  We think just like you do, making us the perfect golf planning partner.
We offer the finest resorts and golf courses in the world and customize each and every trip.
Our partners have been providing the highest level of service to their golf clientele for decades.
You deserve a trip that is planned and executed perfectly, providing you with memories that last a lifetime.
CLUB SHIPPING WITH SHIP STICKS
SAVE 10% OR MORE...
Stop waiting in long lines and wasting precious time at baggage claim and start traveling hassle-free with Ship Sticks. The most convenient and affordable door-to-door shipping service for your golf clubs and luggage. You can ship your clubs in your travel bag, hard case, or a box straight to wherever you're staying or playing. Unlike the airlines, Ship Sticks provides complimentary insurance and stands by their service with an on-time guarantee. You can even save on your car rental costs by traveling light.
To get started, click on Ship Now and fill out the online form. Once you've placed your order you will receive detailed instructions on how to package up your clubs for shipping, including a link to track your clubs in real-time.
In order to secure all aspects of your golf trip a 25% deposit reflected above is required, with an additional 25% payment due 120 days prior to travel. The balance is due 60 days prior to travel.