pat mcintyre SCOTLAND Golf Tour Proposal
JULY 31, 2022 - AUGUST 7, 2022  | 7 NIGHTS | 4 ROUNDS & OLD COURSE BALLOT ENTRY | 4 GOLFERS | 4 NON-GOLFERS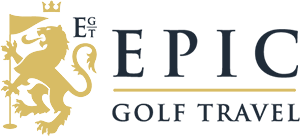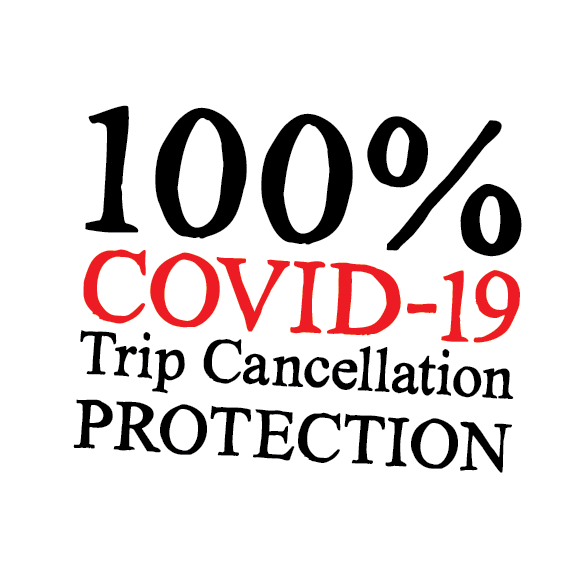 Many thanks for your inquiry, we would love to be your resource for all your golf travel needs!
Epic Golf Travel was founded over 25 years ago and our company partners are PGA Professionals who have over 75 years of golf industry and travel experience. We are members of the International Association of Golf Tour Operators (IAGTO), the leading international golf tourism organization, as well as the American Society of Travel Agents (ASTA).
---
At Epic Golf Travel, our motto, "The Best Golf Vacations on the Planet", is our sincere promise to you to deliver an exceptional golf travel experience... every trip you take and every time you take one.
---
To this end, we spend more hours planning and executing your trip than any other golf tour company in the industry. Because of the time we spend, this sometimes comes at a cost, so working with us may not be for everyone or for every trip. But for those who seek a genuine interest in their golf experience and fanatical attention to detail, we believe you'll appreciate our absolute commitment to you and your golf travel plans.
The attached schedule is based on 4 golfers & 4 non-golfers traveling and includes 7 nights lodging, 4 rounds of golf including ballot entry on The Old Course, chauffeured transport throughout and a full Scottish breakfast each morning.
Your suggested lodging is the Fairmont St. Andrews for five nights & The Royal Scots Club in Edinburgh for two nights. The Fairmont St. Andrews is located a 5 minutes drive from the center of St. Andrews and is located on a beautiful coastal setting. The Royal Scots Club is well-located in Edinburgh besides the Queen Street Gardens and a short walk to all the city centre has to offer.
Your suggested golf has you playing 4 rounds of golf including ballot entry on The Old Course. You'll play Carnoustie, Kingsbarns, Dumbarnie Links, and Gullane No. 1. More information on both your lodging and golf courses may be found below.
For your transportation, you'll have chauffeured transport in a Mercedes van from St. Andrews Executive Travel. The van will have ample space for 8 travelers, four golf bags, and luggage.
When traveling to Scotland, I suggest you fly into the Edinburgh International Airport, which is about an hour and 15 minutes from St Andrews.
Our prices INCLUDE ALL TAXES AND ANY RESORT OR LODGING FEES, there are no hidden costs of any kind. The pricing in this proposal is valid and guaranteed through January 20th, 2022, at which time it will need to be updated with the current exchange rates.
---
Your monies are 100%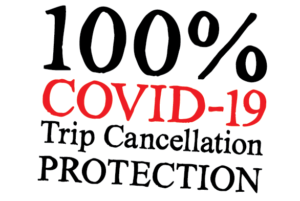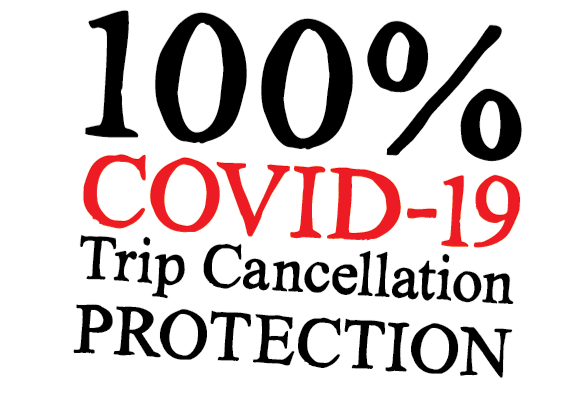 protected from any Coronavirus related issues. Your trip can be rescheduled with no penalty should there be any governmental closures, delays or travel bans specific to COVID-19.
---
This trip itinerary is a quotation only and therefore remains subject to availability.
When we've reached the point where you're ready to book, you can simply click on the "Ready to Book" button contained herein and it will walk you through the process of making your deposit and other payments.
I look forward to your thoughts and please reach out with your questions or comments.
Kind regards,

YOUR TRIP SUMMARY

DATES:

July 31, 2022 - August 7, 2022

# GOLFERS:

4 Golfers

DAYS/NIGHTS
ROUNDS:

7 Days / 6 Nights / 4 Rounds

GOLF:

4 rounds of golf at Carnoustie, Kingsbarns, Dumbarnie Links, and Gullane No. 1. Ballot entry for the Old Course is included on multiple days.

LODGING:

5 nights double lodging in Fairmont Guest Rooms at the Fairmont St. Andrews
2 nights double lodging in Executive Guest Rooms at The Royal Scots Club in Edinburgh
A full Scottish breakfast is included on all nights

TRANSPORT:

Chauffeured Transport in a Mercedes Van from arrival to departure

PRICE:

$7,760.00 USD per Couple

DEPOSIT:

$1,950.00 USD per Couple

TERMS:

Your monies are 100% protected from any Coronavirus related issues. Your trip may be rescheduled with no penalty should there be any governmental closures, delays or travel bans specific to COVID-19
In order to secure all aspects of your golf trip a deposit reflected above is required. The balance is due 60 days prior to travel.
YOUR TRIP INCLUDES

4 rounds of golf at Carnoustie, Kingsbarns, Dumbarnie Links, and Gullane No. 1. Ballot entry for the Old Course is included on multiple days.

5 nights double lodging in Fairmont Guest Rooms at the Fairmont St. Andrews
2 nights double lodging in Executive Guest Rooms at The Royal Scots Club in Edinburgh
A full Scottish breakfast is included on all nights

Full use of all practice facilities at all golf courses

Full Scottish breakfast each morning

Destination Travel Pack with useful information on traveling to the UK and areas visited on your tour

All Lodging and Golf Course Surcharges & All Taxes

Full Services of Epic Golf Travel Personnel before, during and after your trip including a web portal for individual online deposit and balance payments, arranging all golf, room, caddie and dinner reservations, rental car requests & airport transfer requests

Epic Golf Travel 24/7 Golf Concierge

Automatic Membership into our Epic Plus Program

Our Gold Star Service Pledge
Each golf may make their trip payments individually.
NOT INCLUDED
Airfare
Caddie fees
Any gratuities
Parking fees
Food & beverage unless included above
Any golf, lodging, incidentals or add-ons not included above
We have real-world experience with every location and golf course we offer. We use our personal journeys to help create your custom trip.
PGA Professionals, travel industry veterans and golf travel experts at our locations add up to a perfect blend of local knowledge and expertise.
Fitting the pieces of your golf trip puzzle together is sometimes hard work. We make it easy by doing it for you so you just enjoy the ride.
of our clients would travel with us again
THE OLD COURSE
BALLOT ENTRY
Ranked #5 in Top 100 Golf Courses in the World
Simply put, the oldest and most iconic golf course in the world. The Swilcan Bridge and Hell Bunker are recognizable names across the globe, yet the greatest feature of the Old Course is that despite its grand status, it remains a public golf course, open to all.
Rarely is the Old course ranked outside the top ten in the world, it's a very special links, designed by Mother Nature. It is probable that golf was played here back in the 12th century, what is certain is that the Old Course is one of the oldest golf courses in the world.
It's unlikely that the Old Course will feel familiar when you play it for the first time (except perhaps the 1st, 17th and 18th). Television tend to make the ground look very flat, but the humps, hollows and ripples in the fairways are much deeper when you get out onto the course, as indeed are the pot bunkers.
CARNOUSTIE GOLF LINKS CHAMPIONSHIP COURSE
Ranked #26 in Top 100 Golf Courses in the World
The Championship Course at Carnoustie has hosted The Open Championship no less than six times and is a superb example of traditional links golf. It is widely recognized as one of the best seaside links golf courses in the world and many professionals have declared it as one of the toughest.
The original 18 hole course was designed by Old Tom Morris in 1857, but was revisited by James Braid in 1926 and has been hardly altered since.
With sloping fairways, fast greens and a selection of the most formidable bunkers in links golf, the Championship Course at Carnoustie certainly guarantees visitors an enjoyable but testing round on a memorable golf course.
THE JUBILEE COURSE AT ST ANDREWS
Ranked #50 in Top 100 Golf Courses in Scotland
18 holes, 72 par, 6,742 yards
In 1997, the Jubilee Course celebrated its centenary. In the space of 100 years, it had developed from a 12-hole basic layout into one of the toughest tests of golf at St Andrews.
Created on a narrow strip of land between the New Course and the sea, the Jubilee was originally a 12 hole course intended for ladies and beginners. It was the result of an initiative by the Town Council who had re-acquired the Links under the 1894 Links Act.
It was extended to 18 holes in 1946 and was now 6,020 yards long. In 1988 the re-design of the Jubilee to championship standards was carried out by Donald Steel of Cotton, Pennink, Steel & Partners, golf course architects. The teeing grounds were raised, not only providing wonderful views of the Links, but also exposing the golfers to the winds which sweep in from the bay. Mr. Steel's redesigned course was 6,805 yards and now a real test for all golfers.
Other than Pebble Beach, there are few world-class courses able to offer such an expanse of beach and water frontage as that we have been blessed with at Dumbarnie Links. This rare piece of land has a mile and a half of sea frontage with panoramic views over the Firth of Forth.
At first glance Dumbarnie Links may have the appearance of the classic links courses where The Open Championship has been played since 1860.  However, the 345 acre site is particularly special.  Its dual elevations have provided the opportunity to create a number of elevated tees where holes play directly towards panoramic views of the Firth of Forth. Fourteen of the holes have views of the Bay and the Firth of Forth. The clubhouse will be situated 100-feet above sea level with spectacular sweeping views across the golf course and the Bay.
Ranked #42 in Top 100 Golf Courses in the World
Located directly on the North Sea coast only six miles from St. Andrews, Kingsbarns is without a doubt one of the most breathtaking links courses ever developed. Though it only opened for general play in July 2000, it's fair to say that the links appears to have been in place for the past century.
Kingsbarn is a real one of a kind and contrasts with Scotland's other famous links courses in that it is a new, man-made development. The significance of the development was highlighted by Sir Michael Bonallack, winner of 5 British Amateur Titles and present captain of the R & A when he indicated that "Kingsbarns might well be one of the last true seaside links sites capable of development in Scotland".
Set on a 520 acre estate with a unique coastal setting, Fairmont St Andrews encapsulates luxury, elegance and truly breath-taking surroundings in the 'Home of Golf'. A truly unique and special venue that makes your visit one to remember with its peaceful setting and stunning cliff top views of St Andrews and the North Sea.
Elegant and comfortable, the luxury guestrooms and suites at Fairmont St Andrews offer an inviting and spacious space with luxury Scottish touches with stunning coastal views over the resort and St Andrews.
The resort has a plethora of facilities, including two world-class golf courses The Torrance and The Kittocks, diverse yet luxurious eating facilities including the two AA Rosette St Andrews Bar & Grill serving the finest Scottish steak and seafood with stunning views over the medieval town, and the magnificent La Cucina serving authentic Italian recipes by authentic Italian Chefs.
The indulgent Fairmont Spa comprises a fully equipped gymnasium, 16 metre indoor swimming pool, Jacuzzi, sauna, steam room, and locally themed treatments using the finest Ishga Skin Care products.
Situated in one of Edinburgh's finest Georgian streets this is a rare combination, the charm of a country house hotel with a cozy club atmosphere. Founded in 1919 as a tribute to those who fell in The Great War, The Royal Scots Club is proud of its heritage.
Queen Street Gardens is all that there is between the club and the city centre. Stockbridge, with its quirky shops, cafés and excellent restaurants, is an equally short walk down the hill and Dundas Street, just around the corner is lined with galleries and antiques shops. It's a remarkably peaceful yet very central location.
The 25 guest rooms combine warm rich colors and old-fashioned opulence with up-to date facilities. Upper floor guest rooms are more traditional with views over the garden or across the city to the Firth of Forth; lower ground-floor guest rooms are extra smart and contemporary in style to compensate for lack of views.
ST. ANDREWS EXECUTIVE TRAVEL
St Andrews Executive Travel Ltd is one of the leading UK transport operator and is the only coach operator based in St Andrews, Scotland.
They are also the only company to win the Gold Standard award five years in a row. Their fleet of luxury vehicles for transport are second to none and their drivers are knowledgable, friendly and completely full service when it comes to client requests.
Your vehicle is a Vega GT which offers:
Leather Captain Seats
2 Tables
DVD, CD, Radio, PA, 2 Screens
Wi-Fi
Large fridge + Ice Box
Fully carpeted
Air-con & Webasto heating
Large luggage space
From the 16th century to the present day, the whole history of the great game is explored at The British Golf Museum. Discover the equipment, personalities and prizes of our much loved sport. Brought to life with hands on activities, interactives and modern interpretation, this is a must see attraction.
Visit their new flagship exhibition space, 'The Open Gallery', exploring the rich history of golf's oldest Major. Also in the Museum there are two exciting temporary exhibitions on golfing greats Sir Henry Cotton and Freddie Tait. Please visit throughout the year for their program of weekly events and lecture series.
The museum is a 5 minute walk from the town centre and is situated directly opposite The Royal and Ancient Clubhouse. There is a large car park behind the museum, operated by Fife Council and a coach drop off point.
THE HIMALAYA'S PUTTING COURSE (ST ANDREWS LADIES' PUTTING CLUB)
A private club founded in 1867, the St Andrews Ladies' Putting Club course is open to the public daily from April to September (and in March and October, weather permitting).
Before 1860 the caddies of St Andrews had laid out a small putting area near where Rusacks Hotel now stands. They would play to pass the time while waiting for a bag. When the course was quiet a few young ladies would play.
There was some tension between the caddies and the ladies, so much so that it was decided a piece of ground be found where the ladies could play away from the caddies. There was an unused piece of ground to the north of the Swilcan Burn. The ground was rough with whins which were used by local washerwomen to dry clothes, and pitted with rabbit holes. A nine hole course was laid out by Old Tom Morris, requiring a cleek and a putter, and so the St Andrews Ladies' Golf Club was formed in 1867.
The Himalayas lie between the famous Old Course and the spectacular West Sands, only a ten minute walk from the center of  St Andrews.
Edinburgh Castle has played a pivotal role in Scottish history, both as a royal residence and as a military stronghold. The castle last saw military action in 1745 and from then until the 1920s it served as the British army's main base in Scotland. Today it is one of Scotland's most atmospheric and popular tourist attractions.
The brooding, black crags of Castle Rock, rising above the western end of Princes St, are the very reason for Edinburgh's existence. This rocky hill was the most easily defended hilltop on the invasion route between England and central Scotland, a route followed by countless armies from the Roman legions of the 1st and 2nd centuries AD to the Jacobite troops of Bonnie Prince Charlie in 1745.
The Entrance Gateway, flanked by statues of Robert the Bruce and William Wallace, opens to a cobbled lane that leads up beneath the 16th-century Portcullis Gate to the cannons ranged along the Argyle and Mills Mount Batteries. The battlements here have great views over the New Town to the Firth of Forth.
COMMITTED TO THE PERFECT TRIP
We've traveled the world playing golf.  We think just like you do, making us the perfect golf planning partner.
We offer the finest resorts and golf courses in the world and customize each and every trip.
Our partners have been providing the highest level of service to their golf clientele for decades.
You deserve a trip that is planned and executed perfectly, providing you with memories that last a lifetime.
In order to secure all aspects of your golf trip a 25% deposit reflected above is required. The balance is due 60 days prior to travel.