CONGRESSIONAL CC Erin Hills, Sand Valley & whistling Straits Golf TRIP
TUESDAY JULY 25, 2023 - SATURDAY JULY 29, 2023 | 5 DAYS | 4 NIGHTS | 7 ROUNDS | 12 GOLFERS | $6,690.00 USD pp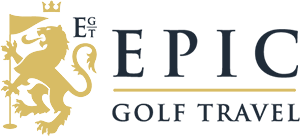 To our Golfing Friends at Congressional Country Club,
Thank you for considering traveling with us to Wisconsin next year to play Erin Hills, Sand Valley and the great courses at Kohler, including The Straits Course! We're excited to help with all your golf travel needs and look forward to making this trip as memorable as possible for you.
Epic Golf Travel was founded over 25 years ago and our company partners are PGA Professionals who have over 75 years of golf industry and travel experience. We are members of the International Association of Golf Tour Operators (IAGTO), the leading international golf tourism organization, as well as the American Society of Travel Agents (ASTA). Our commitment is to deliver an exceptional golf travel experience... every client, every trip, every time.
---
At Epic Golf Travel, our motto, "The Best Golf Vacations on the Planet", is our sincere promise to you to deliver an exceptional golf travel experience... every trip you take and every time you take one.
---
To this end, we spend more hours planning and executing your trip than any other golf tour company in the industry. For those who seek a genuine interest in their golf experience and fanatical attention to detail, we believe you'll appreciate our absolute commitment to you and your golf travel plans.
The attached schedule is based on 12 golfers traveling and includes 4 nights deluxe single lodging, 7 rounds of golf, caddie fees for The Straits Course and The Irish Course, cart fees at Blackwolf Run River & Meadow Valleys, an embossed leather gift for each player from Epic Golf Travel and numerous other inclusions listed below.
Erin Hills and the two courses at Sand Valley are walking only courses, caddies are optional but highly recommended. Epic Golf Travel will be glad to arrange the caddies for your group, they are paid locally on the day of play and not included in the cost.
Your confirmed lodging has you staying 1 night in Single King Guest Rooms at The Lodge at Sand Valley Resort and 3 nights in Superior Single King Guest Rooms at The American Club at Whistling Straits.
Your confirmed golf has you playing a total of 7 rounds; Erin Hills GC, Sand Valley GC, Mammoth Dunes GC and 4 rounds at Whistling Straits; The Straits Course (36 holes), the Meadow Valleys Course and The River Course. More information on your lodging and golf courses may be found below.
Your itinerary for this trip is currently confirmed as follows:
---
ERIN HILLS
Tuesday July 25th: Arrive Milwaukee Airport / Travel to Erin Hills / Play Erin Hills 11:24am - 11:48am / Travel to Sand Valley Resort that afternoon / Overnight Sand Valley Resort
---
SAND VALLEY / MAMMOTH DUNES
Wednesday July 26th: Play Sand Valley 7:00am - 7:20am / Play Mammoth Dunes 1:05pm - 1:25pm / Travel to The American Club at Kohler Resort / Overnight at The American Club
---
WHISTLING STRAITS
Thursday July 27th: Play The Straits 1:50pm - 2:10pm / Overnight at The American Club
---
BLACKWOLF RUN
Friday July 28th: Play The River Course 8:20am - 8:40am / Play the Meadow Valleys Course 2:50pm 0 3:10pm / Overnight at The American Club
---
WHISTLING STRAITS
Saturday July 29th: Play The Straits Course 9:00am - 9:20am / Travel to Milwaukee Airport after your round
---
Our prices INCLUDE ALL TAXES AND ANY RESORT OR LODGING FEES, there are no hidden costs of any kind.
---
Your monies are 100% protected from any COVID related issues. Your trip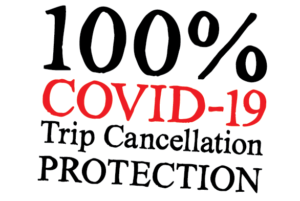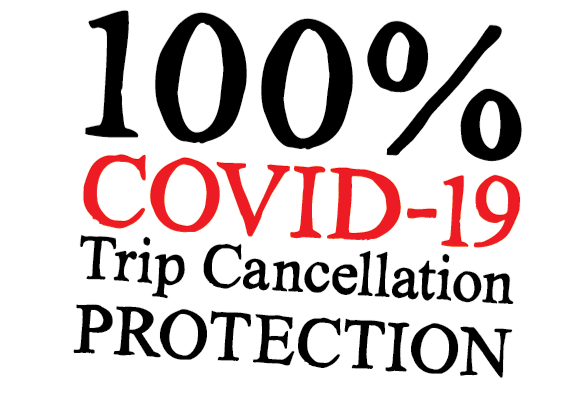 may be rescheduled without penalty should there be any governmental closures, delays or travel bans specific to COVID-19 that affect your lodging or golf.
---
When you're ready to book, click on the "Ready to Book" button and it will walk you through the process of making your deposit and other payments.
I look forward to your thoughts and please reach out with your questions or comments.
Kind regards,

YOUR TRIP SUMMARY

DATES:

July 25, 2023 - July 29, 2023

# GOLFERS:

12 Golfers

DAYS/NIGHTS
ROUNDS:

5 Days / 4 Nights / 7 Rounds

GOLF:

7 rounds of golf on Erin Hills GC, Sand Valley & Mammoth Dunes Courses, The Straits (twice), The River Course & the Meadow Valleys Course

LODGING:

1 night Deluxe Single King lodging at The Lodge at Sand Valley and 3 nights Superior Single King lodging at The American Club at Whistling Straits

TRANSPORT:

Not included. Transfers within each resort from lodging to course are provided by the resort and are included.

ITINERARY:

Please see your itinerary in the Opening Greeting above

PRICE:

$6,690.00 USD per person

DEPOSIT:

$1,675.00 USD per person

TERMS:

Your monies are 100% protected from any Coronavirus related issues. Your trip may be rescheduled with no penalty should there be any governmental closures, delays or travel bans specific to COVID-19 that affect your lodging or golf
Each golfer may make their trip payments individually.
NOT INCLUDED
Airfare
Car Rental
Caddie Fees
Gratuities
Any golf or lodging not listed above
Any food & beverage not listed above
Any trip incidentals
YOUR TRIP INCLUDES

7 rounds of golf on Erin Hills GC, Sand Valley & Mammoth Dunes Courses, The Straits (twice), The River Course & the Meadow Valleys Course

1 night Deluxe Single King lodging at The Lodge at Sand Valley and 3 nights Superior Single King lodging at The American Club at Whistling Straits

Not included. Transfers within each resort from lodging to course are provided by the resort and are included.

Club storage, locker room, shoe service & full use of all practice facilities

Caddie fees & Forecaddie fees included at The Straits & The Irish (gratuity not included)
Erin Hills, Sand Valley, and Mammoth Dunes are walking-only golf courses, caddies can be arranged - paid locally on day of play

Riding cart fees included for The River Course & Meadow Valleys Course

Epic Golf Travel embroidered leather gift for each golfer

Gift bag with logo items included from Whistling Straits

Full Services of Epic Golf Travel Personnel before, during and after your trip including a web portal for individual online deposit and balance payments, arranging all golf, room, caddie and dinner reservations, rental car requests & airport transfer requests

Epic Golf Travel 24/7 Golf Concierge Service

Automatic Membership into our Epic Plus Program

Our Gold Star Service Pledge
We have real-world experience with each destinations and use our personal journeys to help create your custom trip.
PGA Professionals and travel industry veterans combine for a perfect blend of golf knowledge and expertise.
It's hard work fitting the pieces of your golf trip puzzle together. We make your trip 100% fun by doing it for you.
of our clients would travel with us again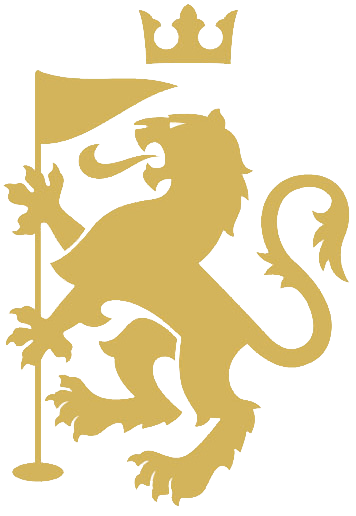 Host to the 2011 US Amateur & the 2017 US Open
Opened in 2006 and having already hosted a US Amateur and the US Open, Erin Hills has evolved quickly into a must-play championship venue.
On a rugged landscape formed by glacial action thousands of years ago, little earth was moved when forming the course, resulting in one of the most natural layouts to be found anywhere in the US.
Erin Hills enjoys exceptional terrain for inland links golf, with rolling dune-like hills, golden fescue, and uninhibited views across the course highlighted by a few select trees. The course tends to play hard and fast, reminding you of playing in Scotland or Ireland.
The setting at Erin Hills has a special feeling that is difficult to convey in words; you simply have to experience it for yourself.
Golf Magazine Best New Course 2017
Sand Valley is the fifth course that the firm of Coore and Crenshaw has designed for resort maven Mike Keiser, and the first not located close to an ocean. No matter. It's still on a thousand acres of rolling sand hills in Central Wisconsin, and Coore and Crenshaw were given carte blanche to route their course.
Given the name, many conclude Sand Valley is a combination of Nebraska's Sand Hills Golf Club and New Jersey's Pine Valley. But Sand Valley has its own personality, with some dual fairways, gigantic sand spits, enormous greens and even a hidden putting surface. Sand Valley was Golf Digest's Best New Course of 2017.
Golf Magazine Best New Course 2018
David McLay Kidd, who designed Bandon Dunes twenty years earlier, began building a second 18 at the resort just before Coore and Crenshaw had completed their 18, Sand Valley. He gave his meandering layout enormous fairways, big accessible greens and visually-unique hillsides of exposed sand, "mammoth dunes" that became the course moniker.
The dune ridge which forms the dominant feature of the course is close to 100 feet high, making the course visually off the charts.
At Mammoth Dunes, Kidd will take you on a journey around a majestic landscape, and along the way his design skews toward helping, which increases thrill and enjoyment.
WHISTLING STRAITS: THE STRAITS
18 holes, 72 par, 7,790/7,142/6,663 yards
If you didn't know the history behind Whistling Straits, you'd believe that the 560-acres of land had been shaped by the hands of time. But you'd be wrong. Whistling Straits was the vision of Herbert V. Kohler, Jnr. who transformed a former airfield into one of the most dramatic courses on the planet.
In 1998, the course opened for play and even Pete Dye thinks that building Whistling Straits was a "once in a lifetime thing". It took a few million dollars and a Herculean effort to build the incredible Straits course, which is sculpted for two miles alongside the Lake Michigan shoreline.
With an interesting figure of eight routing for both outward and inward nines, the layout is extremely well-balanced and utilizes the topography to its' full effect. Whistling Straits is an architectural engineering work of art and it's and absolute must-play course.
18 holes, 72 par, 7,404/6,865 yards
Designed by Pete Dye, both courses at Blackwolf Run are top notch golf courses but the River course is undoubtedly the flagship layout. There a number of refreshing aspects to playing at Blackwolf Run (apart from the clean, fresh air, of course) - a player may walk while carrying their bag, there are no houses or condominiums adjacent to the property, there is a choice of four tee boxes per hole and the course is kept in immaculate condition – none of which can be said for most resort courses.
Severe elevation changes are a feature as all eighteen holes wind their way round and about natural and man-made water hazards. Precise course management must be used at Blackwolf Run, as a poor decision will cost many shots to par. You could be in another world a long way from Wisconsin on the three holes around the turn on the River course – possibly the finest three at Blackwolf Run.
BLACKWOLF RUN: MEADOW VALLEYS
18 holes, 72 par, 7,250/6,830 yards
If there are two or more courses on a property, one is guaranteed to be overlooked. Such is the fate of the Meadow Valleys course at Blackwolf Run. Though it's not a major championship venue, it is a deserving Top 100 course in its own right, and it would be foolish to make a trip to Kohler without playing it.
Despite being on the same property as The River, The Meadow Valleys has a look that's distinct from its Blackwolf Run sister. The Meadow Valleys is more open, offering many long views that allow you to see multiple holes. There are still plenty of elevation changes, but they tend to be more compact – an elevated green rather than an entire hole that plays uphill. The most obvious difference between the two courses is the lack of water at The Meadow Valleys – it's only a substantial hazard on six holes.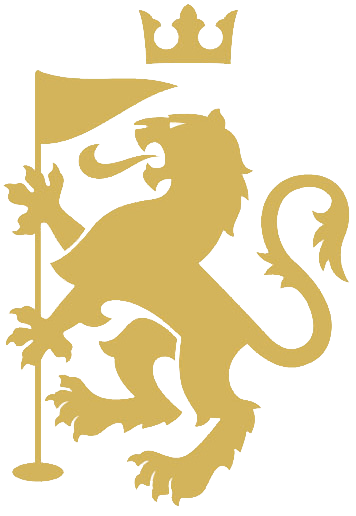 Guest Rooms, Suites & Cottages
GUEST ROOMS
With single king or two queen beds and a double vanity sink, each room comfortably sleeps two people or can be reserved by a single guest for a more spacious experience. With lower level rooms opening up to an outdoor porch area, and with upper level rooms offering superb views of Sand Valley or the Par-3 Course, you'll feel immersed in the nature around you.
SUITES
The suites at Sand Valley are the ideal way to enjoy a getaway to Sand Valley. All suites have spacious bedrooms and common rooms, wet bars and in-room refrigerators, and easy access to outdoor space with fantastic views of the property. Choose from King Suites that accommodate a single or couple guest experience, the luxurious Crenshaw's Cabin overlooking Sand Valley's 18th hole or the 4-Bedroom Mammoth Suite, perfect for golf groups.
COTTAGES
The Glacial Lake Cottages serve as a luxurious and comfortable outpost nestled into the rugged sand barrens and oaks that surround them.  Located a short walk from the Clubhouse, there cottages provide convenience to the resort's amenities with the privacy needed to enjoy the serene setting. Each provides 4 single bedrooms with a full kitchen, living room, fire pits and outdoor amenities.
The flagship of the town of Kohler is The American Club, a luxury boutique hotel in which every bathroom is a one-of-a-kind showcase for Kohler's highest-end spa and plumbing products.
Rooms feature heavy down comforters and high-thread-count sheets, wet bars and fine furniture from Kohler's own lines. But it's the bathrooms where the company makes its grandest statement. In the main building, they range from very impressive to over the top, each one featuring a signature Kohler "Shower Experience," which might include steam, chromotherapy lights, massage jets or a combination, while many also have jetted tubs.
Kohler owns virtually every shop, restaurant and hotel in town. The result? A seamless town-slash-resort hybrid in which you can charge everything to your room, from meals at the off-premises Cucina Italian restaurant to classes at Yoga on the Lake. The American Club's four-star Immigrant Restaurant offers fine dining with a nod to regional traditions, like local walleye, while the Horse & Plow pub serves homemade Wisconsin bratwurst and other hearty Midwestern specialties.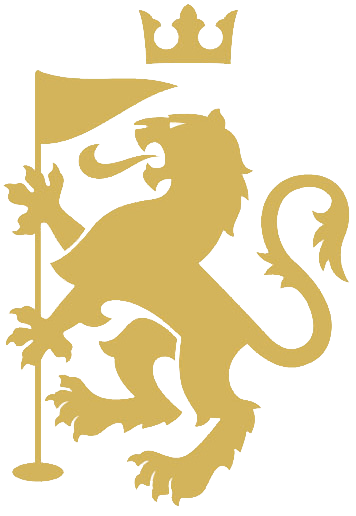 Our embossed gifts are 100% full grain leather and made right here in the USA . They come with our logo embossed on each item and should give you years of service!
Each player will receive his or her choice of any that we offer, including scorecard holder, valuables pouch, front pocket billfold, coaster set or koozie.
COMMITTED TO THE PERFECT TRIP
We've traveled the world playing golf.  We think just like you do, making us the perfect golf planning partner.
We offer the finest resorts and golf courses in the world and customize each and every trip.
Our partners have been providing the highest level of service to their golf clientele for decades.
You deserve a trip that is planned and executed perfectly, providing you with memories that last a lifetime.